COLORADO SPRINGS — Victims of the Club Q shooting said they plan to sue the El Paso County Sheriff's Office over failing to use the state's red flag law to prevent the suspect from having weapons.
The notices were filed last month, according to the El Paso County Attorney's Office.
There are 10 victims who filed an intent to sue. Some of the claims include family members of Kelly Loving and Raymond Green Vance, who were both killed the night of the shooting. They claim the sheriff's office should have used the red flag law against the alleged gunman in June of 2021 after a bomb threat incident in the Lorson Ranch neighborhood.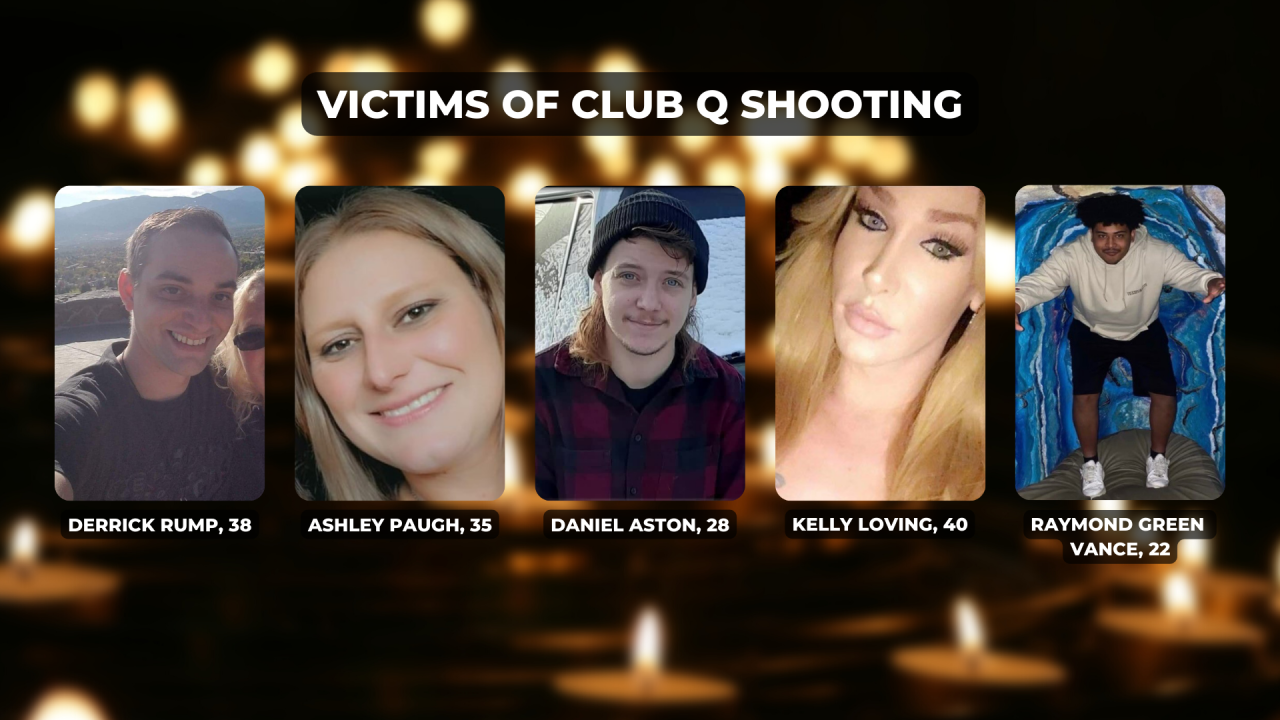 The claims call the sheriff's office negligent and liable for the shooting at Club Q. The victims are each suing the office for $20 million in damages.
News5 reached out to the sheriff's office for a response, they told us they will not comment on pending litigation.
District Attorney discusses previous Club Q suspect case
In December 2022, the sheriff's office said that red flag law usage was not necessary because a mandatory protection order was in place. They said all guns involved in the Club Q suspect's arrest had been seized and the suspect was ordered not to possess firearms.
The suspect in the Club Q shooting is facing 323 charges. Arraignment was rescheduled from May 30 to June 26 at 8:30 a.m.
Club Q Management said it will be partnering with HB&A in collaboration with the City of Colorado Springs to rebuild with a focus on safety and security that can act as a model for LGBTQ spaces across the country.
The new design will feature a permanent memorial honoring Daniel Aston, Raymond Green Vance, Kelly Loving, Ashley Paugh, and Derrick Rump the victims of Club Q.
____
Watch KOAA News5 on your time, anytime with our free streaming app available for your Roku, FireTV, AppleTV and Android TV. Just search KOAA News5, download and start watching.