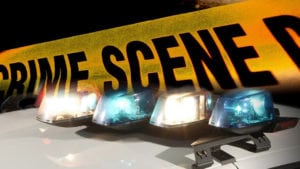 COLORADO SPRINGS – Three businesses were robbed in Colorado Springs late Sunday night and early Monday morning.
The first crime was reported at 10:17 p.m. from the 400 block of N. Union Boulevard. Police say two men walked into a business and demanded money. They got away with cash and alcohol.
The second robbery happened at 11:54 p.m. in the 1900 block of S. Chelton Road. In that case, police say three men wearing hoodies and bandanas assaulted store employees and stole money.
The third robbery was reported at 12:15 a.m. from the 3400 block of N. Academy Boulevard. Police say there were two robbers in this case. A weapon was seen and they got away with cash.
No arrests have been made and no specific descriptions of the suspects are currently available.