News 5 Investigates has learned several newly built townhouses in Monument are in danger of flooding after the developer dissolved his business before the work was complete.
A retaining wall was supposed to be built to control water flow and erosion, but no one from the Town of Monument enforced the site development plan it approved.
Site development plans are meant to protect what perhaps is the largest investment you will make.
The majority of new homes built near a steep embankment back up to a retaining wall which will direct water away from your house.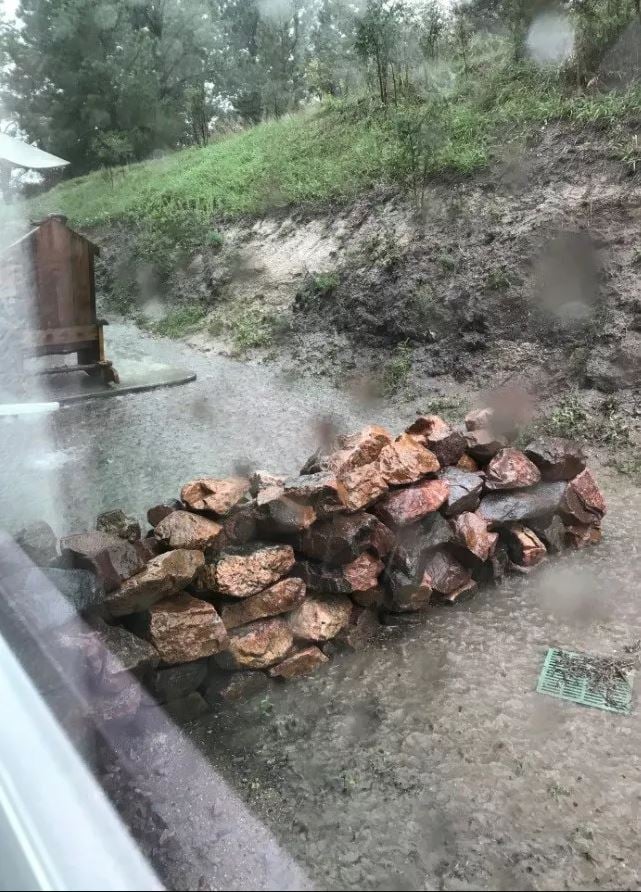 If a retaining wall doesn't exist, the water has nowhere to go except straight down toward your home.
"There is nothing that's funneling any of the water flow off this hill," homeowner and HOA Treasurer Terry Cummings said. "All of the water comes down and comes into the back of these homes and pools."
The new development is located on Bel Lago View off Monument Lake Drive.
"This is an average income neighborhood," Cummings said. "These aren't huge million dollar homes."
The developer of Freedom Homes suddenly dissolved his business and disappeared in February 2017— leaving materials behind.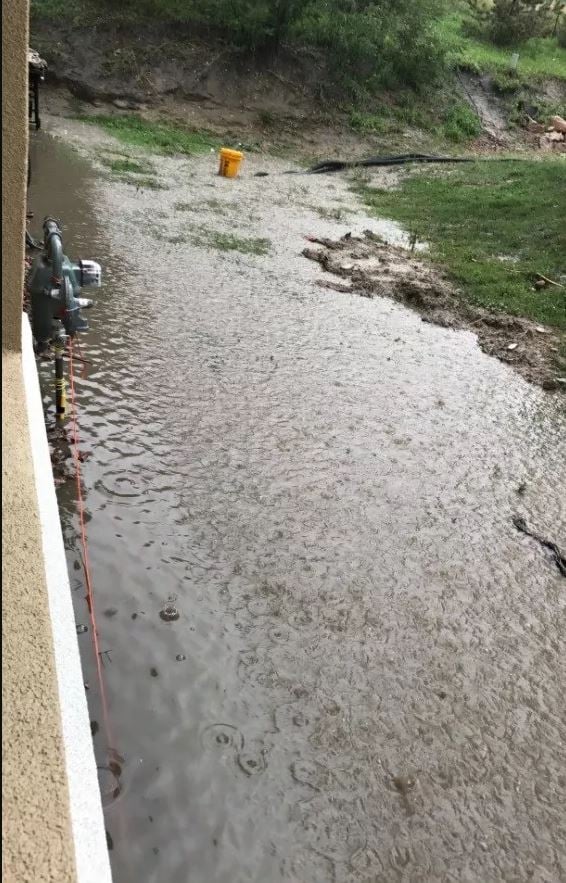 "We are left with deficiencies and incomplete work," Cummings said.
While the developer did build the homes he promised, he didn't put in a retaining wall that's supposed to protect them.
"That retaining wall would give us some drainage control as water comes down this hill," Cummings explained. "Now there is no control of that."
The end result—erosion and flooding.
"We have standing pools of water in our backyard," Cummings said.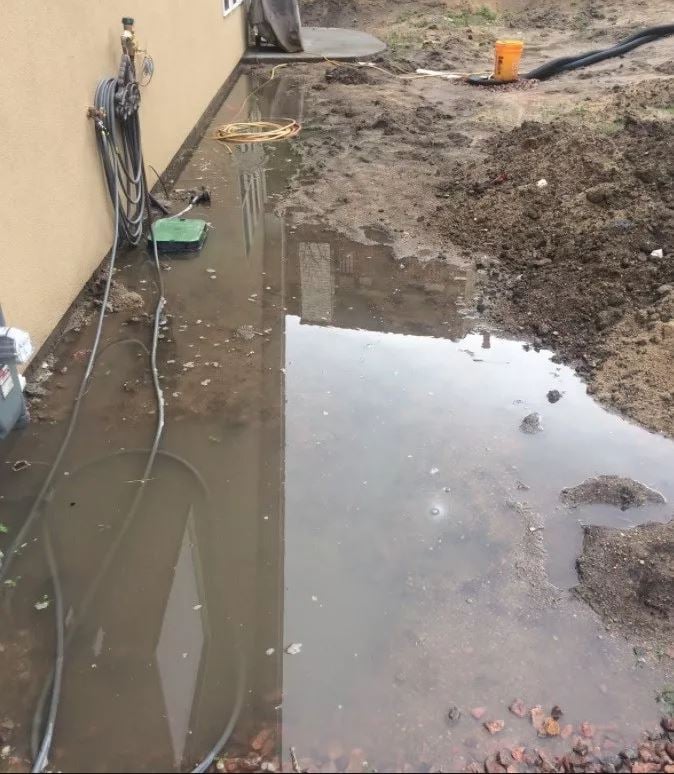 He's more concerned about water coming inside homes if a strong rain storm rolls through this spring.
Other homeowners like Connie Kreft aren't sure what to do.
"If it doesn't get done, then basically I'm screwed," Kreft said. "Who the hell is going to buy this house with this (a steep embankment with no protection) behind it?"
News 5 Investigates reached out to Larry Manning, the town's planning director to find out what went wrong.
He told us he didn't have enough information to blame the owner of Freedom Homes for not installing the retaining wall, so we pointed him back to the site development plan the Town of Monument approved.
In a surprising response, Manning asked us to send him a copy of the town's own site plan his office presumably should have on file.
Manning then responded by telling us he was not employed with the town at the time the site plan was created, which is true. However, News 5 Investigates discovered he was employed at the time the homes were built.
He couldn't answer why no one followed up to ensure the retaining wall was built during a final inspection.
"The Town of Monument may be lax on their accountability but the person who owns the job is responsible for the job," Kreft said.
News 5 Investigates tracked the owner of Freedom Homes, Michael Curry, to Sioux City, Iowa. Curry apparently runs a successful computer networking and IT support company that was featured in the local newspaper last year.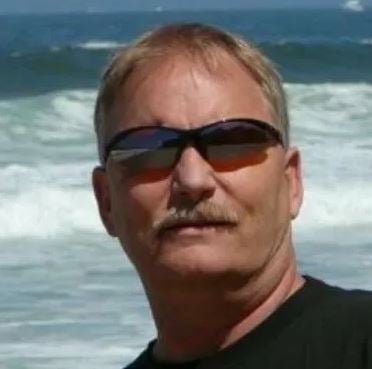 Curry did not respond to our requests for comment. We did reach two of his attorneys by email who offered no comment concerning our inquiry about unfinished work.
"We are living now in a substandard environment around the homes we just purchased and put hard earned money towards," Cummings said.
Cummings says it will take more than $150,000 to build the retaining wall and fix sub-par drainage work.
As a band-aid fix, the HOA did install a sump pump.
News 5 Investigates also learned the HOA is going after Curry in bankruptcy court. Curry's attorneys have filed motions to dismiss the case. A judge denied those motions and both parties are due back in court in March.