News 5 Investigates has been reporting on squatting issues in southern Colorado for a few months now.
In September, we showed you how squatters were able to take over a homeowner's house and change the locks.
The couple inside had no legal right to be there, but state law gave the squatters the green light to stay in the home for weeks.
Current laws treat squatters like tenants, meaning homeowners can't just kick these people out. Instead, they have to file eviction paperwork, present their case before a judge and then patiently wait for the sheriff's office to execute the eviction.
From start the finish, the process can take anywhere from a few weeks to a few months.
As the sun began to rise in Colorado Springs Wednesday morning, sheriff's deputies closed in on a home in the 1500 block of Querida Drive near Palmer Park Blvd.
Sheriff's deputies yelled, "Police! We are here for the eviction."
No one answered, but News 5 Investigates noticed an SUV the squatters showed up to court in was parked right out front.
Since no one came to the door, deputies waited 8 minutes for a locksmith to drill a hole in the lock so they could gain entry.
David Rhoads, one of the squatters was inside. He apparently didn't hear the loud door knocks and noise from a power drill.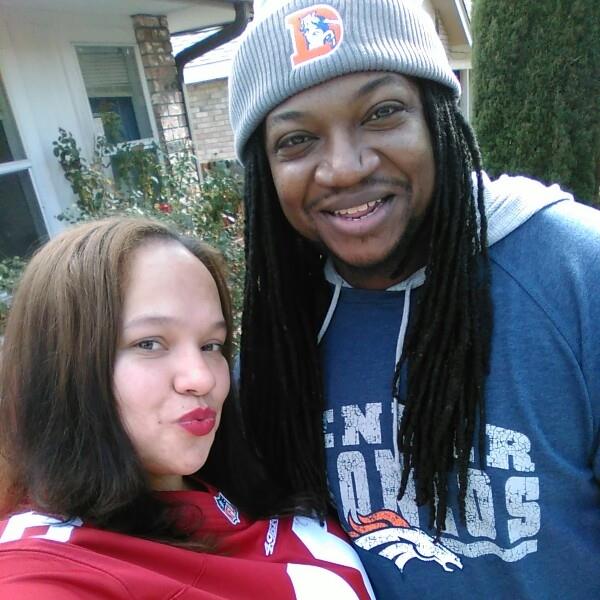 (David Rhoads and Ashley Hunter)
This isn't the first time News 5 Investigates ran into Rhoads.
We confronted him and his girlfriend, Ashley Hunter last month when we tried to get them to move out and give the keys back to the rightful owners.
"You changed the locks on the door," Chief Investigative Reporter Eric Ross told Hunter and Rhoads as they were loading items into their truck. "Can we have the keys to the home back? The homeowner wants the keys back."
The pair drove off without saying a word, but we knew they'd be back!
"They have absolutely no right to be here," homeowner Anthony Studebaker said.
Studebaker and his wife patiently waited outside their home Wednesday as deputies made entry. The couple has a hard time understanding why law enforcement couldn't kick them out faster.
"It just takes way too long to get people out of your house," Studebaker said. "They are not paying rent."
Deputies gave Rhoads the opportunity to collect whatever belongings he wanted to pack up.
Surprisingly, he only took his flat screen TV and quickly drove off.
Rhoads left Studebaker with no choice but to enlist help from friends, family and church members to clean up the mess inside.
"We're looking at a week or more of work to get things back in order," Studebaker said.
We don't know exactly how many people had been living inside, but we counted a total of four mattresses.
Rhoads and Hunter left behind furniture and children's toys the Studebaker's will either have to donate or trash on their own.
Law enforcement is powerless to make the squatters take their belongings or pay for damages they left behind.
"The court system is broken," Studebaker said. "It favors the criminal."
Lawmakers have reached out to News 5 Investigates, expressing interest in drafting legislation to address squatting issues next session.
This is a developing story and we will bring you any new developments as they become available.
If you have a problem or issue you'd like News 5 Investigates to look into, email Eric Ross at eross@koaa.com or News5Investigates@koaa.com.
Legal question:
Is the legal property owner allowed to trash personal items belonging to squatters after an eviction is served?
In Colorado, a landlord or property owner must give the "tenant" or "squatter" a "reasonable" amount of time to gather their items. "Reasonable" is not defined by law. This means a homeowner can give someone any amount of time they believe is fair. Unfortunately, the homeowner is responsible for cleaning up the mess and police cannot collect damages. If the property owner wishes to recover money, they would have to take the other party to civil court.