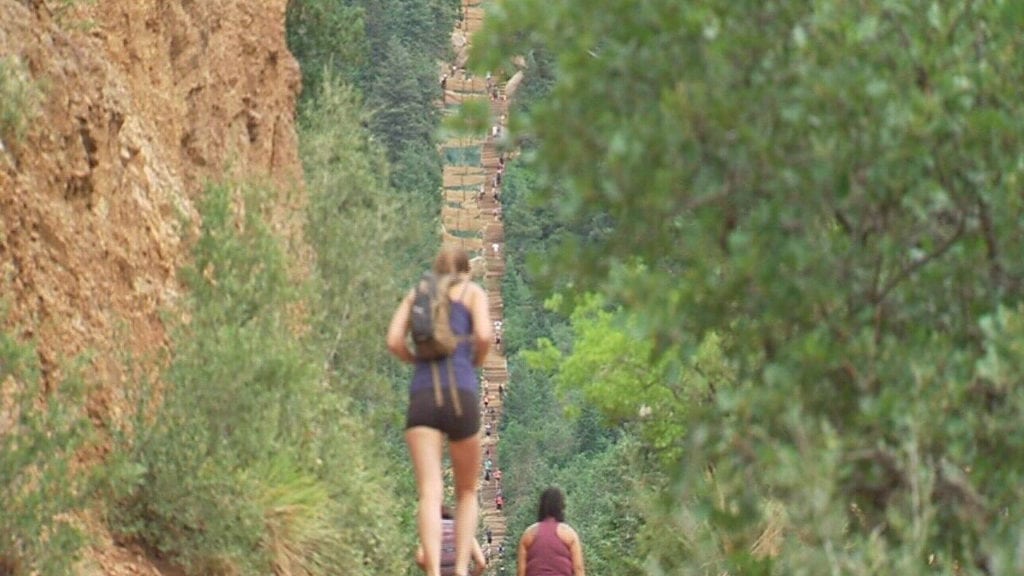 MANITOU SPRINGS – The City of Manitou Springs announced Thursday that it is increasing fees to park in the Barr lot, near the Manitou Incline and Barr Trail.
The lot currently charges $5 per day, but that will be increased to $10 per day effective next Monday.
The city said hikers and campers who reach Barr camp will be eligible to receive a $5 refund for each day their vehicle is in the paid lot. Barr camp management will provide the coupon, which can be submitted to the city's parking office in person or via mail with their paid parking receipt.
The city said the move will increase revenues and will encourage use of the free shuttle to the incline. The city claims it has received complaints from people living along Ruxton Avenue about congestion and noise.
Revenues collected partially fund the shuttle as well as improvements to the Barr Trail and the Manitou Incline.