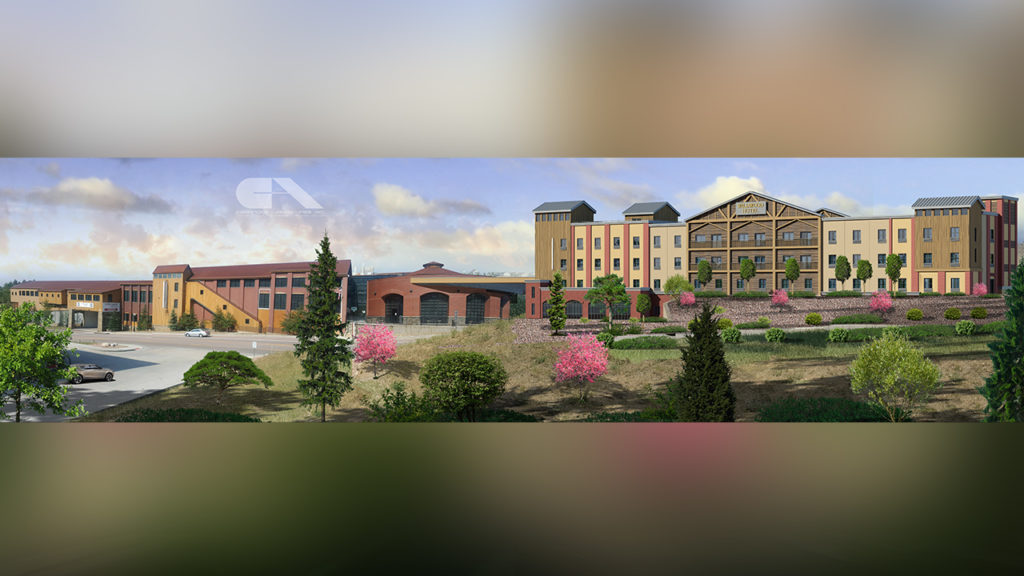 CRIPPLE CREEK – Wildwood Casino announced that it will break ground on a $14 million, 104-room hotel in Cripple Creek this May.
Wildwood said in a news release the hotel is slated for an opening in Spring/Summer 2020. It will be located adjacent to the hotel and connected by a heated passageway.
The hotel will have a 1,000-square foot multi-purpose meeting space and will have a rooftop that can host events. The hotel will also feature 10 "high-roller" suites, but Casino Owner Joseph Canfora said the hotel will offer rooms at lower rates.
"Our goal was to design a hotel that provides a superior experience but at a price point that is affordable for the average visitor," Wildwood Owner Joseph Canfora said in a news release. "Some of our competitors have set lofty room rates which might be out of reach for the average customer resulting in a lot of empty rooms."
The casino's current hotel, the Gold King Inn, will be rebranded as the "Wildwood Inn." The casino said the old hotel will offer additional hotel space as well as accommodations for overnight bus groups.
According to the casino, the plan is fully financed and will be built by Colorado Springs-based architecture firm Comstock & Associates.
The hotel is the latest planned development in Cripple Creek. Wildwood Casino competitor Bronco Billy's gained special approval for a 199-room hotel of its own last year.