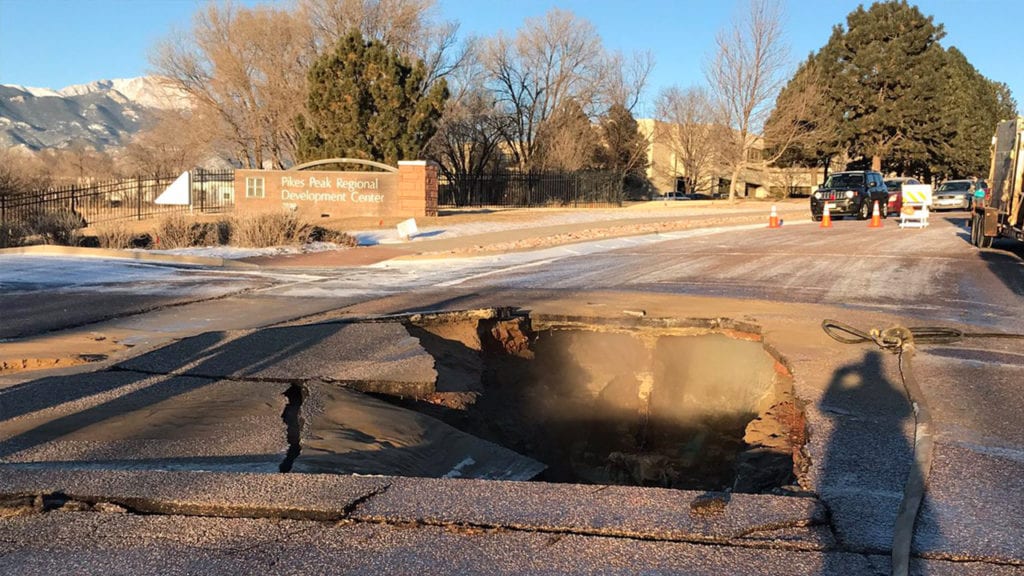 COLORADO SPRINGS – Colorado Springs Utilities crews are working to repair a broken water main east of Memorial Park Wednesday morning.
The broken water main is impacting traffic on Printers Parkway and International Circle in Colorado Springs. One southbound lane of Printers Parkway is open. Northbound lanes are not affected at this time.
The broken water main is located on International Circle and caused water to flow onto Printers Parkway near the Pikes Peak Regional Building Department office. That office was closed for some time Wednesday morning but has since reopened.
Visitors to the building will have to park on International Circle and walk in. The north entrance to the building is blocked due to the break.
Springs Utilities has not said when lanes will reopen in the area. Drivers should avoid the area.