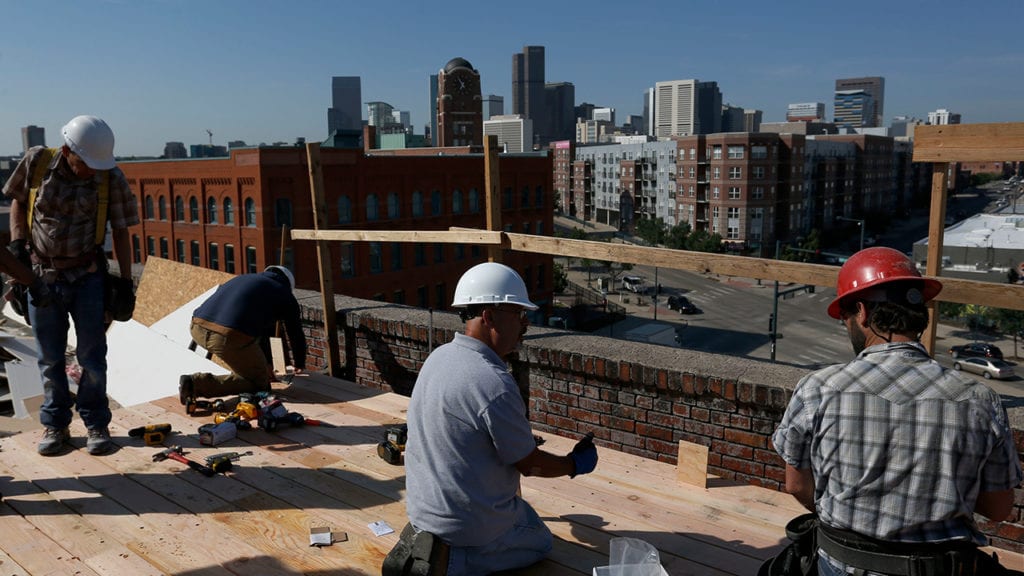 BOULDER – The Colorado economy is expected to slow its record growth in 2019, according to an analysis from CU's Leeds School of Business.
The yearly forecast evaluates 13 areas of the state economy as well the impact it expects to see in the regions of the state.
Overall, the forecast calls for Colorado to add 53,200 jobs in 2019, which is 11,800 fewer than in 2018, but still a 2 percent growth rate.
"This is still a strong growth rate," said Richard Wobbekind, executive director of the Leeds Business Research Division. "But with a very low unemployment rate, it is hard to keep growing."
Locally, the forecast for southern Colorado looks relatively bright. The study is particularly optimistic about Colorado Springs' future due to the population growth from younger people, development around downtown and the continued growth on the north side of the city.
The analysis also notes that available office space in the city is, signaling strong demand from technology and cybersecurity companies expanding into the region. The study also added that In N' Out's decision to bring a new restaurant and distribution center as well as Scheels' decision to open a new store in the Interquest area as encouraging signs for retail and industrial markets. Housing sales are expected to continue to increase, but prices are also expected to rise as well.
In the Pueblo area, the analysis pointed to growth in 2018 in renewable energy like solar and wind energy. It also said Pueblo's Historic Arkansas River Project should draw in more development of office space, tourists and convention visitors. The forecast also complimented Pueblo's workforce and education focused on "customized training programs" to support new industries in the region.
Statewide, infrastructure and construction are expected to reach a record value of $21.6 billion in 2019, and other industries are projected to grow in Colorado.