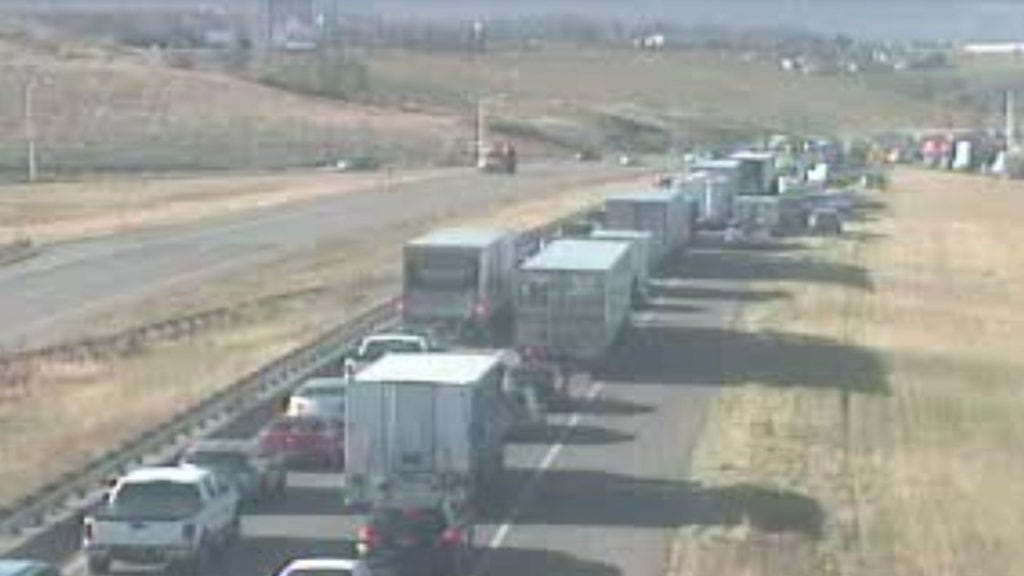 COLORADO SPRINGS – The Colorado State Patrol said a man from Littleton is facing vehicular homicide charges in connection to a fatal crash on I-25 south of Colorado Springs Thursday afternoon.
Troopers said 34 year-old James Fritz was behind the wheel of a Volkswagen GTI that cut off a Harley Davidson motorcycle driven by 54-year-old Michael Melanson, who was also from Littleton.
Melanson, who was wearing a helmet, was ejected and was pronounced dead at the scene.
Troopers originally said Melanson was not wearing a helmet, but they issued a correction Friday afternoon.
Troopers said they determined Fritz was driving northbound on the I-25 on ramp from S. Academy Blvd. CSP said Fritz passed another vehicle on the left when the lane merges from two lanes to one lane. That's when troopers said the Volkswagen traveled into the far left lane of I-25, cutting off Melanson and causing the crash.
Fritz was not injured in the crash, but he was arrested on suspicion of vehicular homicide. CSP said they're still investigating the incident.