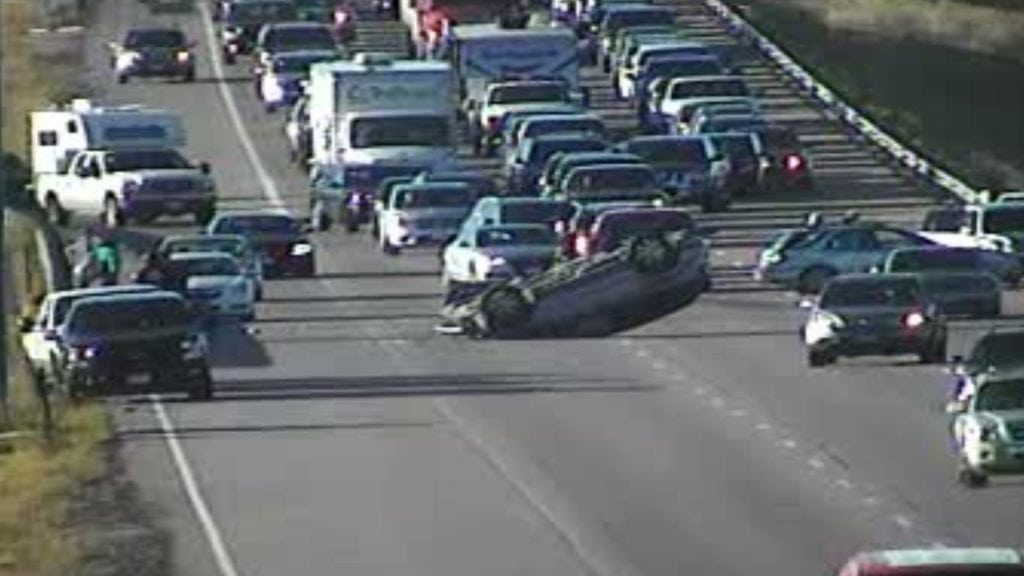 COLORADO SPRINGS – There was a significant backup on southbound I-25 at North Gate (mile marker 156) for a rollover crash that blocked all lanes before from 6 p.m. to 7:30 p.m.
Law enforcement was able to open the left and center lanes while keeping the right lane blocked for cleanup.
As of 7:30, all lanes reopened.
A photo from the scene only shows one car overturned, yet several cars are all over the road likely from trying to avoid a collision.
There's no word on injuries at this time.