PUEBLO – Investigators with the Pueblo Sheriff's Office want your help finding a man facing a robbery charge after he allegedly confronted Home Depot employees with a knife.
The suspect is accused of taking several Milwaukee-brand tools from the Home Depot at 4450 N Freeway around 7 p.m. Wednesday night.
According to the sheriff's office, the suspect starting swinging a knife at loss prevention employees as they tried to stop him.
He was seen leaving the parking lot in a white Ford F-150 extended cab. A photo released of the truck show distinctive green paint or Bondo on the right side of the truck bed before the bumper. There was a temporary license plate displayed on the truck, but surveillance video was not able to get a clear enough image.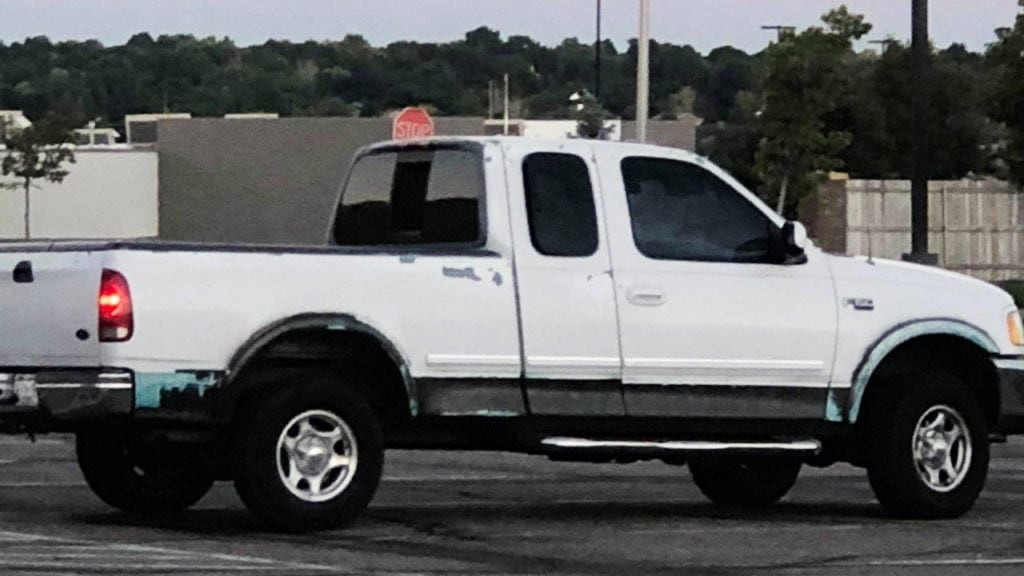 The footage of the suspect shows a white or Hispanic man, possibly 27-35 years old, thin build, about 5'10" tall, with close-cropped hair, a goatee, and tattoos covering both arms. At the time he was wearing a blue sleeveless shirt, plaid shorts and sunglasses.
If you have any information about the identity of the suspect or his location, please call the Pueblo Police Department at (719) 553-2502.