COLORADO SPRINGS – Cheyenne Mountain Zoo staff announced this morning the loss of another giraffe due to medical complications. The staff had the difficult choice to euthanize Uzuri, who was suffering lately with suspected musculoskeletal issues causing her to be unstable on her back feet.
According to Bob Chastain, president & CEO of Cheyenne Mountain Zoo, veterinarians monitored her closely in recent weeks as her condition worsened and she refused favorite treats and medications.
Uzuri was born in 2001 at the zoo. She was well known due to her dangling tongue and was considered the herd's "silent" leader.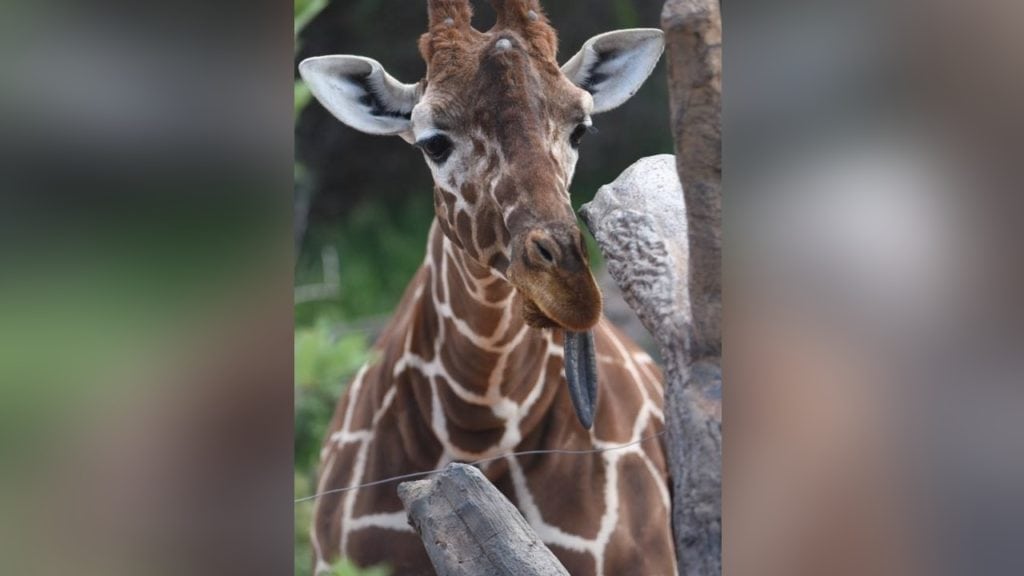 "Uzuri was essentially our herd's silent leader," said Diana Cartier, giraffe animal keeper. "She was often the first one to shift outside if giraffe were nervous or if something was different. She would let them know it was ok to come out.
"When you care for nearly 1,000 animals, there are many great days and a few really hard days," said Bob Chastain, president & CEO of Cheyenne Mountain Zoo. "Today was a hard day."
The loss comes a few weeks after the major hail storm that killed animals at the zoo, damaged the facility and hundreds of cars in the parking lot.
Earlier this summer, the staff had to euthanize baby giraffe Penny as her medical condition worsened.