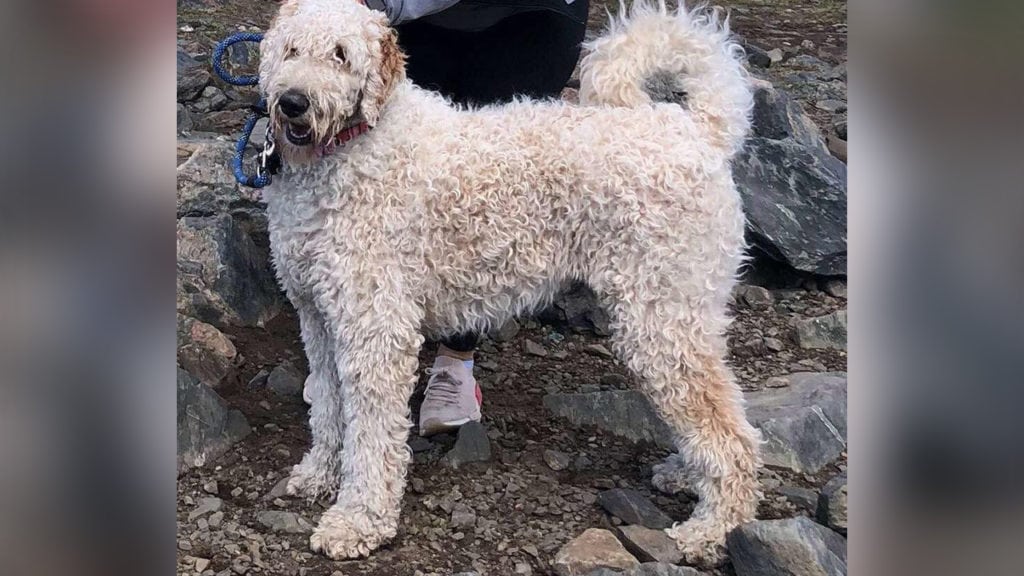 CHAFFEE COUNTY – For her 22nd birthday, Samantha Orr wants one of her best friends back by her side.
"My mom and my dog were my best friends."
Orr's mother, 43-year-old Jennifer Orr, died after her jeep fell hundreds of feet down a hillside off of Iron Chest Road in Chaffee County on Aug. 7.
"We were just driving along having a conversation and the next thing we knew we were going over the edge." Orr said.
Samantha and her dog Bentley were in the jeep when the accident happened. Samantha suffered serious injuries, but she said she saw Bentley fly out of the vehicle when the jeep first rolled. The dog hasn't been seen since the accident, but Orr's family members said they saw the dog run down the hill after the crash.
From the moment Samantha Orr was airlifted from the scene, the search for her 1-year-old Golden Doodle started.
Strangers and volunteers have stepped up in recent days, leaving out food and items with Samantha's scent at the scene and looking around the area.
"I honestly can't believe the outpouring of support from complete strangers," Orr said.
So far, searchers have found no trace of the dog in the week after the accident, but Orr said she thinks it could be a positive sign.
"Some people, including myself, questioned whether he would have survived the accident, Orr said. "But I feel there's more and more evidence that he did."
Orr said she thinks the dog's body likely would have been found by now if he had suffered a serious injury or if Bentley had died.
Those who volunteer to search in the area are encouraged to refrain from calling out Bentley's name and running after the dog. Orr said Bentley was already shy toward strangers and most dogs are frightened following a car crash.
Orr said the best way to likely attract Bentley would be to offer food to help bring him in.
Orr will turn 22 on Aug. 18, and she's hoping she'll have her good friend alongside her.
"It would just mean the world to have Bentley home."
If you want to help look for Bentley, visit this Facebook page that has been set up to assist in search efforts.