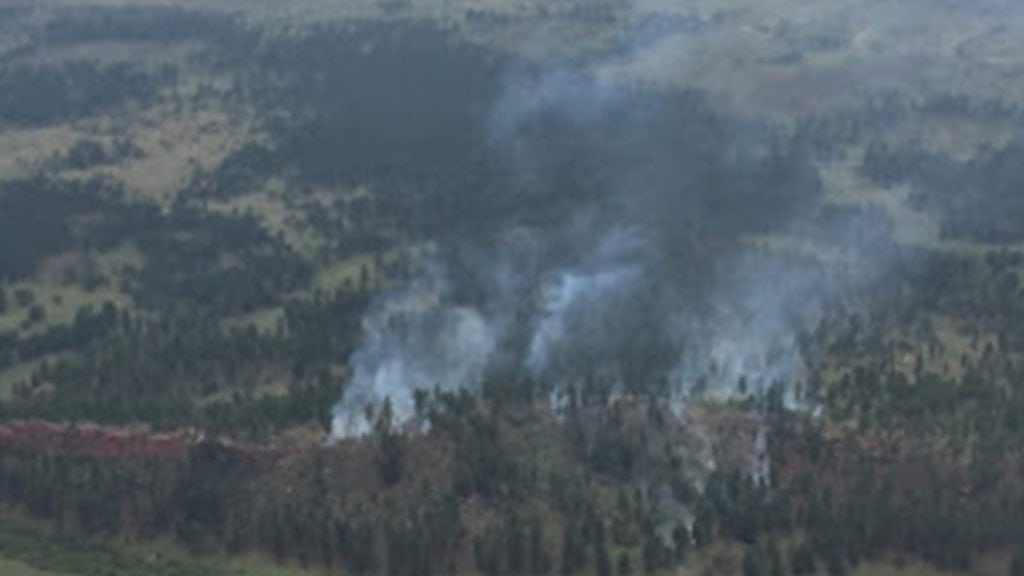 DOUGLAS COUNTY – Fire crews reported progress on the Rainbow Fire, which is burning about 10 miles north of Woodland Park in National Forest land.
The fire has burned about 17 acres, but the Forest Service said the acreage increased due to fire suppression efforts. It is 20 percent contained.
The fire was first reported on Sunday a little after 5 p.m. The forest service said lightning was the cause.
As of Thursday night, no structures are threatened. However, smoke will be visible in the area as the fire burns dead logs and large trees in the area.