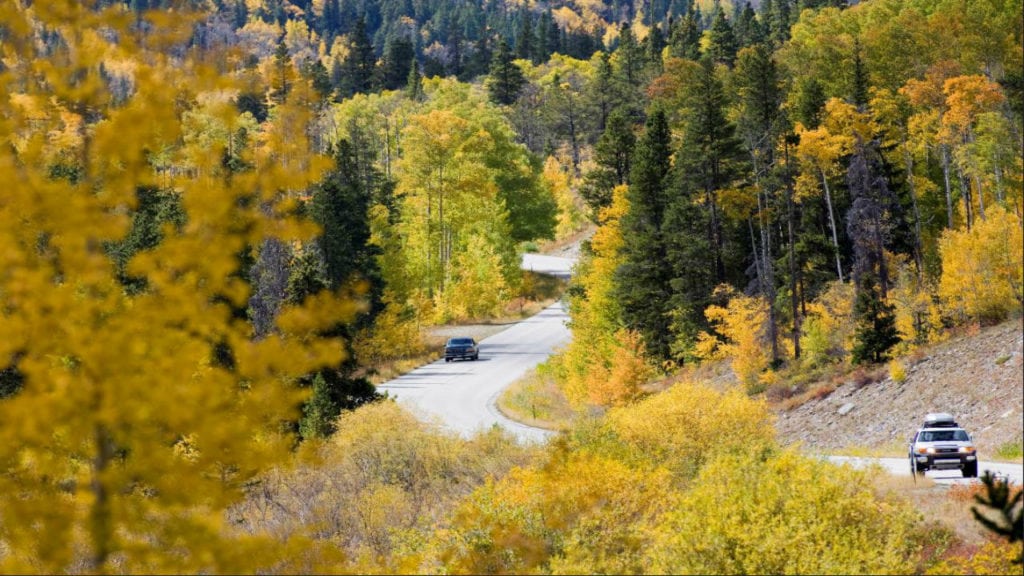 COLORADO – One of the most beautiful seasons in Colorado is right around the corner, and fall colors have already been spotted throughout the state.
Colorado Parks and Wildlife is helping make it easier to plan your leaf-peeping trips with some of the best viewing spots in the state. Whether you are looking for a scenic drive or a pleasant hike, Colorado has whatever you are looking for.
CPW recommends starting with one of the 41 Colorado State Parks to see nature as it changes with the season. Autumn brings dramatic changes to aspen leaves, turning some parts of the state into a sea of rich golden yellow.
"Autumn is a wonderful time of the year to enjoy Colorado's state parks. With opportunities to view wildlife and appreciate our fall colors in beautiful settings, our state parks are great places to experience the best aspects of the season. With the potential for fall colors to arrive a bit earlier this year, make sure to get outside and enjoy this special time before it passes for another year," says Julie Arington, Park Manager at Steamboat Lake State Park.
To see the aspen trees change in all their glory, CPW recommends spending a weekend at State Forest State Park. But, fall does not only bring beautiful foliage, it brings unique mating rituals like elk bugling, which can be seen at state parks.
For those more intrigued by elk viewing, Mueller State Park is highly recommended to see the bugling elk and a chance to see bull elk compete for females. CPW would like to remind the public that although wildlife viewing is encouraged during the season, practicing ethical wildlife viewing is important.
Fall brings opportunities for solo adventures and plenty of fun for the family, as there are hundreds of miles of hiking trails, biking, horseback riding, camping and more. Those looking to enjoy all fall has to offer can enjoy a nature walk at Barr Lake, a horseback ride at Golden Gate Canyon or a mountain bike ride in Mancos.
If you're looking for an overnight staycation, check out a yurt at Pearl Lake, as Colorado has a little something for everyone.
Maybe you're just looking for a scenic drive, well there's plenty of that too. CPW recommends starting a fall foliage tour at Trinidad Lake State Park, going through the Highway of Legends and down Lathrop State Park.
This drive has mountain peak views, groves of changing aspens and more. If you're heading to southwest Colorado, Navajo State Park is recommended to take on a new way of seeing fall colors.
Click here for leaf peeping suggestions from the News 5 team.