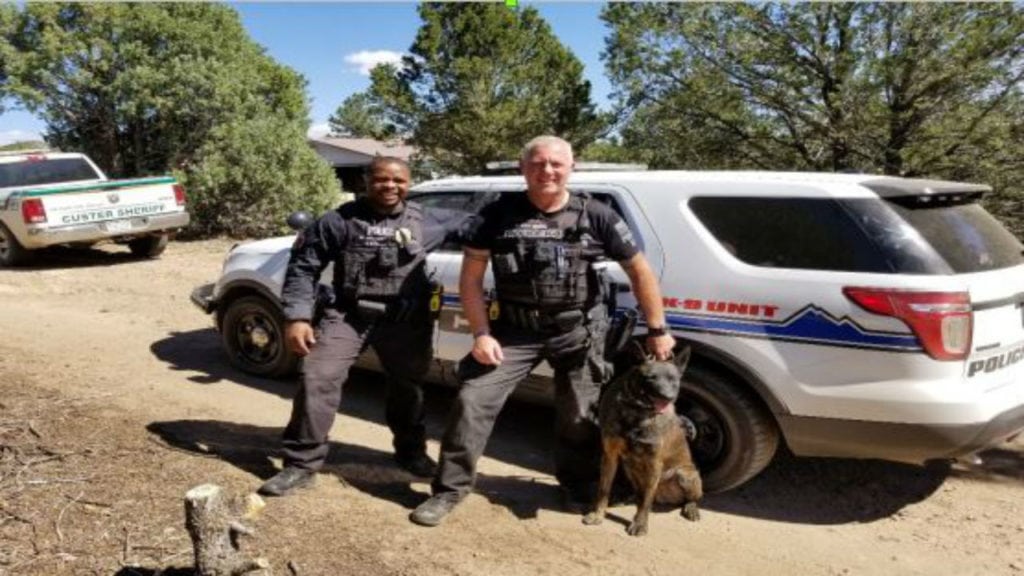 CUSTER COUNTY – Two people were arrested after law enforcement agencies discovered multiple grams of methamphetamine in a home in Custer County.
Custer County Sheriff's Deputies and the Fountain Police Department K-9 Unit executed a search warrant at 8915 County Road 255 in Custer County Sunday. After conducting a search of the residence, two people were taken into custody.
Deputies and K-9 Units discovered 7.3 grams of methamphetamine and tools for processing and distributing the drugs in the home. Sharla Rae Matchen and Felix Gallegoes of Pueblo were arrested for Possession of a Controlled Substance with Intent to Distribute.
Matchen was also charged with Distribution of a Controlled Substance and Possession of Drug Paraphernalia.
The arrest and search were part of an ongoing narcotics investigation into the distribution of methamphetamine in Custer County.