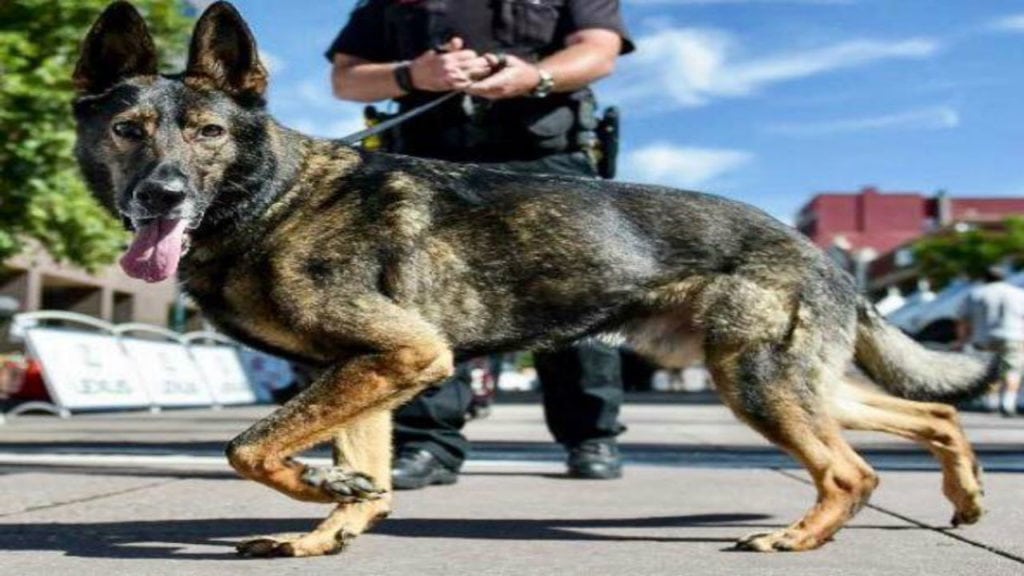 COLORADO SPRINGS – The Colorado Springs Police Department K-9 Unit expressed great sadness in saying goodbye to a dedicated four-legged officer that served the city for nearly eight years.
The police unit said retired CSPD Canine Blesk was rushed to the emergency veterinary hospital Wednesday for a medical issue. It was then discovered Blesk had a cancerous tumor that erupted, CSPD said.
Blesk was assigned to the Colorado Springs Airport as an explosives canine, serving the city from October 2010 to January 2018.
He retired home to his family in January. He was recognized for his lengthy service to the city and the Colorado Springs Police Department, as he was involved in a number of dignitary events including POTUS, VPOUTS, and many other VIPs.
Our deepest condolences to Blesk's family and we thank you for your service!