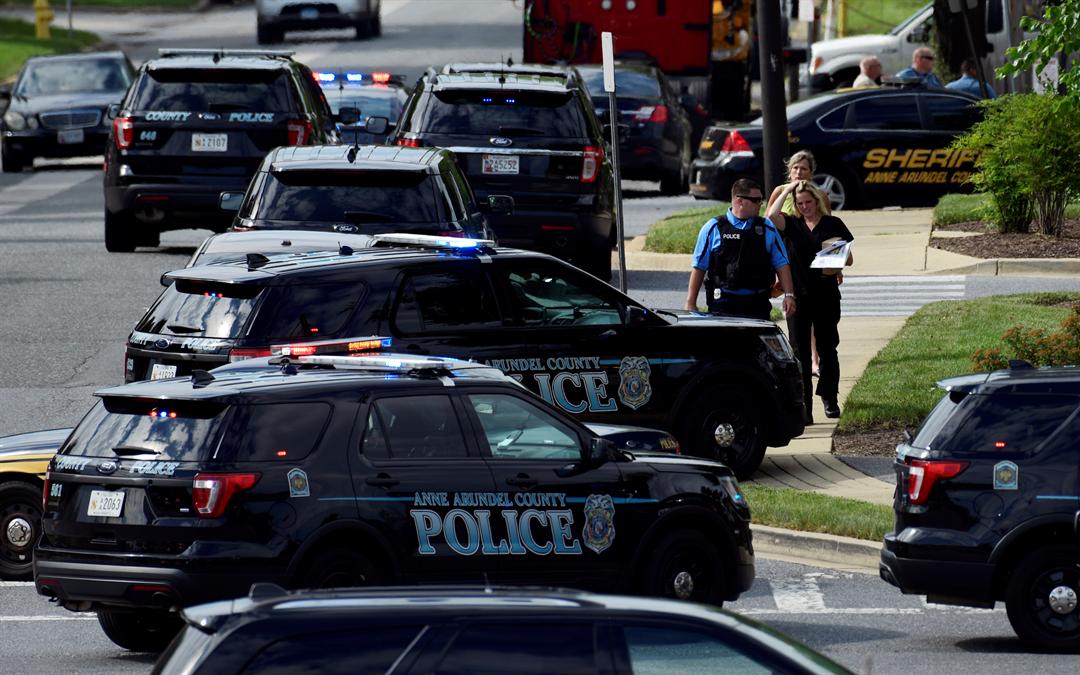 Police released the names of the five people killed in a shooting at a Maryland newspaper.

Lt. Ryan Frashure of Anne Arundel County Police read the names at a news conference Thursday night, hours after the shooting at The Capital Gazette.

They are: Wendi Winters, John McNamara, Gerald Fischman, Rebecca Smith, and Rob Hiaasen.

Winters was the special publications editor. McNamara was a writer. Fischman was editorial page editor. Smith was a sales assistant. Hiassen was an assistant editor and columnist.

A law enforcement official identified the suspect as Jarrod W. Ramos.

The official was not authorized to discuss the ongoing investigation by name and spoke on condition of anonymity to share details. Authorities said Ramos entered the building in a targeted attack and "looked for his victims."
Police say The Capital Gazette received threats on social media prior to Thursday's deadly shooting.

In a news conference Thursday, Anne Arundel County acting police chief William Krampf said "general threats" had been made against the newspaper.
(Copyright 2018 The Associated Press. All rights reserved. This material may not be published, broadcast, rewritten or redistributed.)