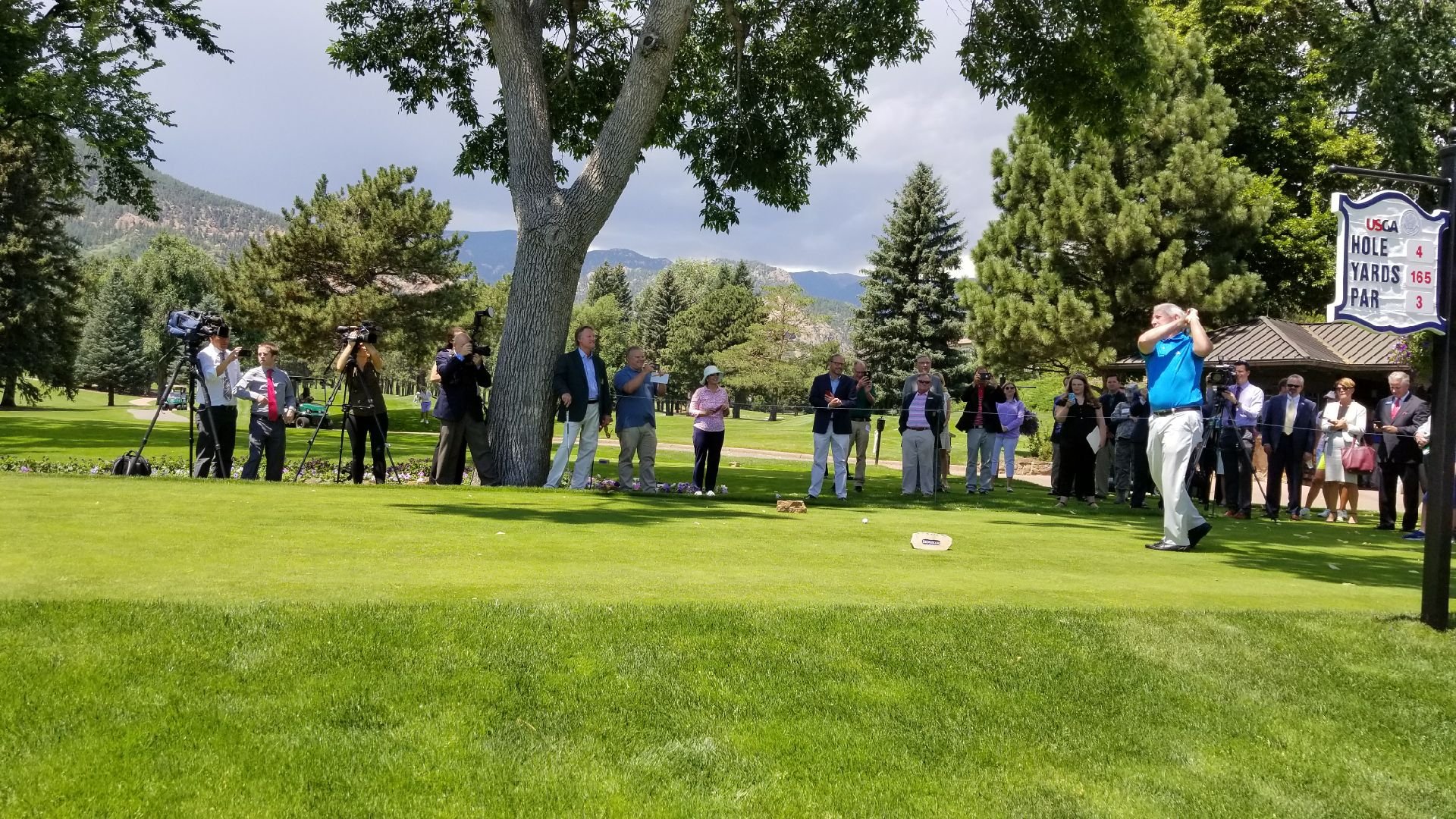 For Hale Irwin, coming back to Colorado for the U.S. Senior Open at the Broadmoor is about more than golf.
"It still feels like home when I come back."
Irwin is looking forward to seeing family, old friends, fraternity brothers and former CU teammates while he competes to win his eighth major on the Champions tour this weekend.
He's looking to stay in contention and possibly make the cut. However, playing here means something more to Colorado's most accomplished pro golfer.
"(Seeing those friends) makes the week for me, that is first prize. If you win the tournament, that's second prize," Irwin said.
They'll watch at the 73-year-old golfer takes on the challenging greens of the Broadmoor, which already have other players spending practice rounds focused almost exclusively on the greens.
"Do I think I can still play to the level of success I've have in the past? There is some doubt," Irwin said. "When you have doubt you simply don't have the performance. I don't play as much as I once did."
He admits he doesn't know how long he can hit his irons, and he said he doesn't have the answers to his own game. But he's more worried about spending time with his grandson, who will serve as his caddie this weekend.
"At this stage of my life, that's of seemingly greater importance."
---
Irwin, 73, is known in Colorado for his skills on the course as well as the gridiron. Irwin was an academic all american when he played in Boulder and picked off nine passes as a defensive back when he played in 1965 and 1966. Of course, he also played golf at CU, winning an individual NCAA tournament in 1967 before beginning his golf career starting in 1968.
Irwin credited his start in football as a reason for his success as a golfer, especially later in his career.
"When I did play (golf), I played with intensity. I had to get something out of that because I didn't have many opportunities. I didn't take those for granted, Irwin said. "I think playing football really helped me. It may have delayed my success, but I think it gave me a one-up on other players who didn't have that background."
For Irwin, this event is a chance at winning his third U.S. Senior Open, which would match his number of U.S. Open wins. He won that major championship three times in 1974, 1979 and 1990. Those are just three of his 20 victories on the PGA tour.
Irwin continued to be a force in golf after he stopped playing on the PGA tour in 1995, dominating the Champions Tour in the late 90s and early 2000s winning 45 tournaments, which is the all-time record.
Bernhard Langer, who ranks second to Irwin with 37 Champions tour victories called Irwin's record "phenomenal."
"To win 45 tournaments in the span of about 10 years, that's very difficult to do on any tour," Langer said.
Langer goes into the tournament ranked second in the Champions tour and is one of the favorites to win the tournament.
Irwin complimented Langer on his career, and said the German pro could break his Champions Tour record and that he would congratulate him if he did, "because he knows how much goes into it."
---
When asked if this was his last major on the Champions Tour, he wasn't ready to say.
"You just don't turn your back on it. It's hard to walk away from it. Particularly as competitive as I am." Irwin said. "Having said that, it's hard to accept what I've been producing too."
This is his 50th year as a professional golfer.
"I would love to say it's not my last one, but we'll see."
If this is his final tournament, Irwin can look back on his 50-year career and say he's stepping away from the professional game for the right reasons.
"I enjoy being with my grandchildren. That to me and my family is the greatest thing going."