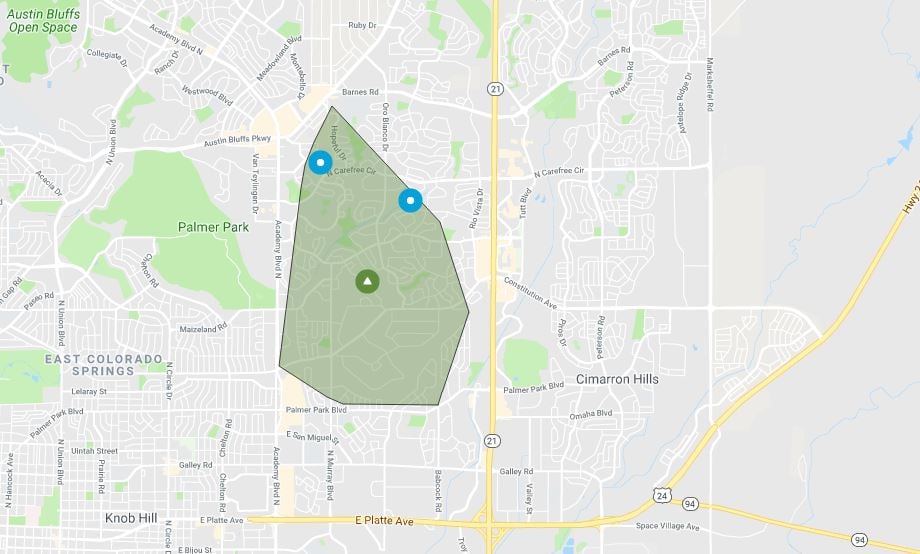 More than 250 Colorado Springs Utilities customers are without electricity in Colorado Springs east of Palmer Park.
A little after 8 p.m. Monday, more than 4,00 customers were affected. That number has since been lowered to 266.
Some traffic signals in the area are also out, drivers should treat darkened intersections as 4-way stops.
The outage area stretches from Palmer Park Blvd north almost to Austin Bluffs Parkway.
Colorado Springs Police say the outage was caused by a traffic accident.