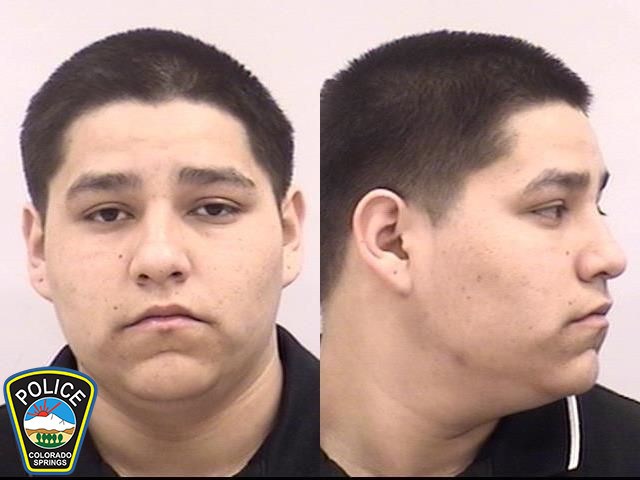 Colorado Springs Police arrested a suspect in an auto theft and convenience store robbery that happened Monday afternoon.
Police arrested 19-year-old Cruz James Garcia after detectives staked out the stolen vehicle Thursday. Police said there were two suspects involved in the initial crimes, but Garcia was the only one arrested at this time. The other person was not identified.
Garcia is suspected aggravated motor vehicle theft, aggravated robbery, and conspiracy to commit aggravated robbery.
Officers said Garcia was wearing the same bandana, clothes and gun as the suspect involved in the robbery at the Kwikway store off of Union Boulevard Monday afternoon.
Lt. Howard Black with the Colorado Springs Police Department said this is still considered an active case. If you have any information about these incidents, call Colorado Springs Police at (719) 444-7000 or the Crime Stoppers tip line at (719) 634-STOP.