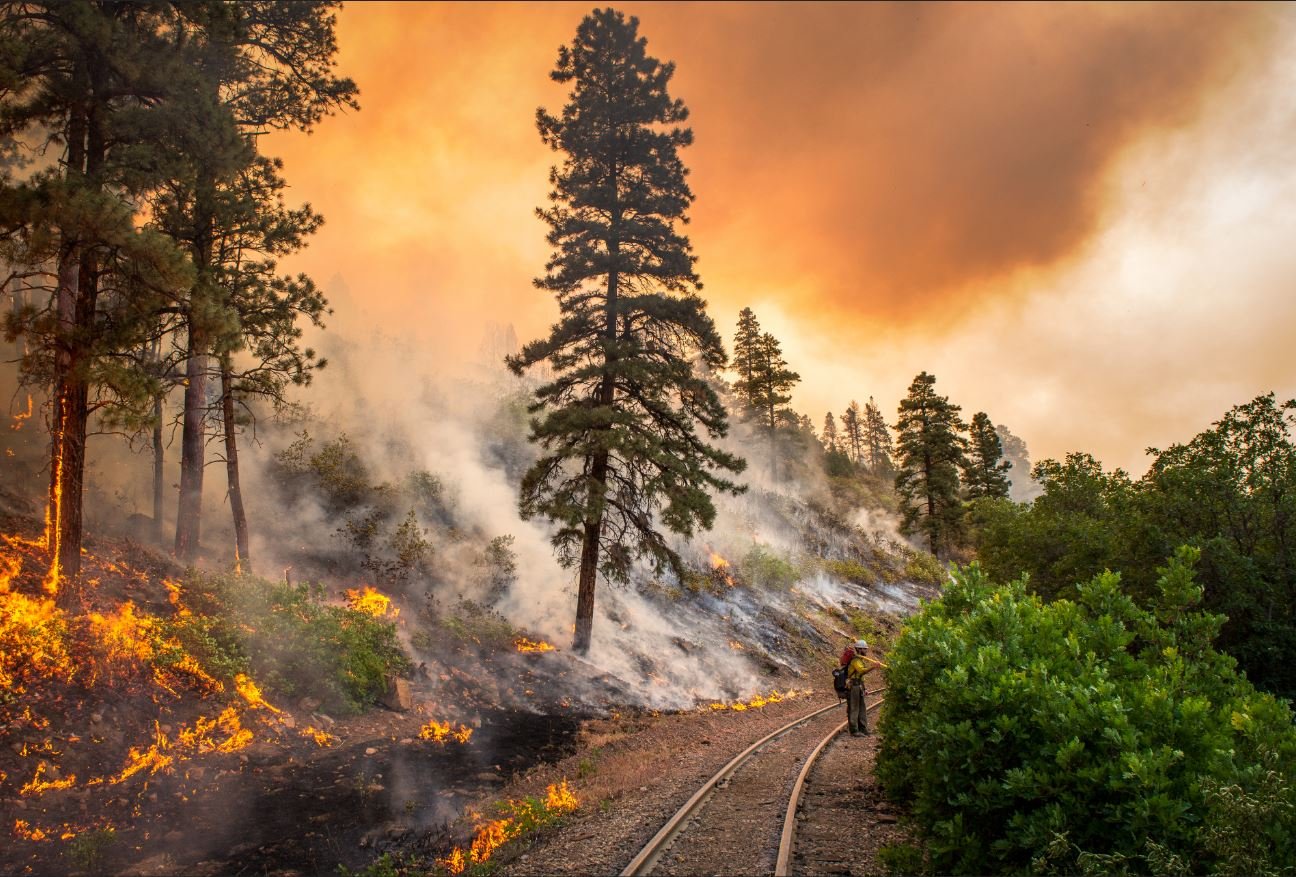 (Photo courtesy of Kyle Miller/Wyoming Hotshots)
La Plata County officials said the Rocky Mountain Region Type 1 Incident Management Team has taken over command of the 416 Fire, which is burning about 10 miles north of Durango.
So far the fire has burned an estimated 4,015 acres and 10% contained. Nearly 600 firefighters were working to gain control of the blaze before the type 1 team took over.
A Type 1 Incident Management Team have some of the most experienced personnel and are certified at the state and national level. A Type 2 incident management team took over command from local authorities Sunday morning.
The 416 fire was first reported near the Durango and Silverton Narrow Guage Railroad around 10 a.m. Friday morning. It has threatened 825 structures and caused multiple closures of Highway 550, a major artery in the San Juan mountains.
Highway 550 was reopened Wednesday morning at 8 a.m., with law enforcement escorting drivers through the affected area.
As News 5 has reported, that area of the state is seeing "exceptional drought" conditions, creating difficult conditions for firefighters.