A fast-moving wildfire burning in the Sangre de Cristo mountains of New Mexico continued to grow in size overnight into Saturday morning. As of Friday night, the fire had consumed 16,500 acres.
As of Friday afternoon, 16 non-residential structures have burned the fire is zero percent contained.
A fire warning is in effect for portions of northeastern New Mexico. Numerous evacuations were ordered. The fire is burning in Ute Park, which is roughly 70 miles northeast of Santa Fe.
Highway 64 is closed in both directions as the fire has jumped the highway.
Video shows a former firefighter and another man driving through the wildfire Thursday night. The video shows the intensity and the speed the fire was moving. Those men made it through the fire unharmed. So far, no injuries have been reported from the fire.
Southern Colorado is seeing some smoke from the fire, which drifted over Trinidad Friday afternoon, and could be seen from Pueblo that night.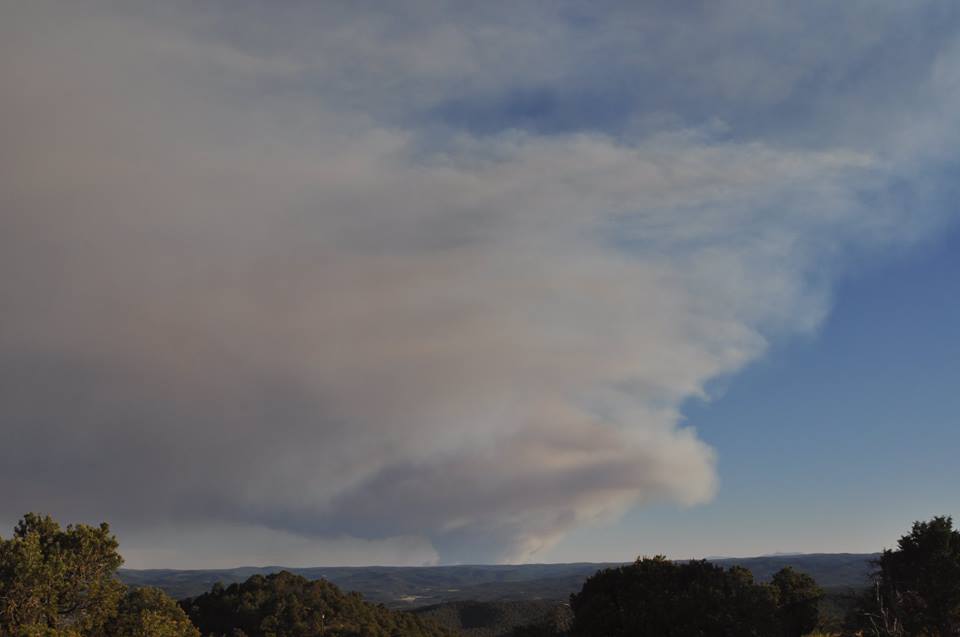 Mandatory evacuations are in place for the communities of Ute Park and Cimarron. Highway 64 is closed from I-25 to Cimarron and State Route 204 is closed in the area.
Heavy smoke and ash affected the small town of Raton, just off of I-25. Visibility on I-25 over Raton pass was also affected by the haze.