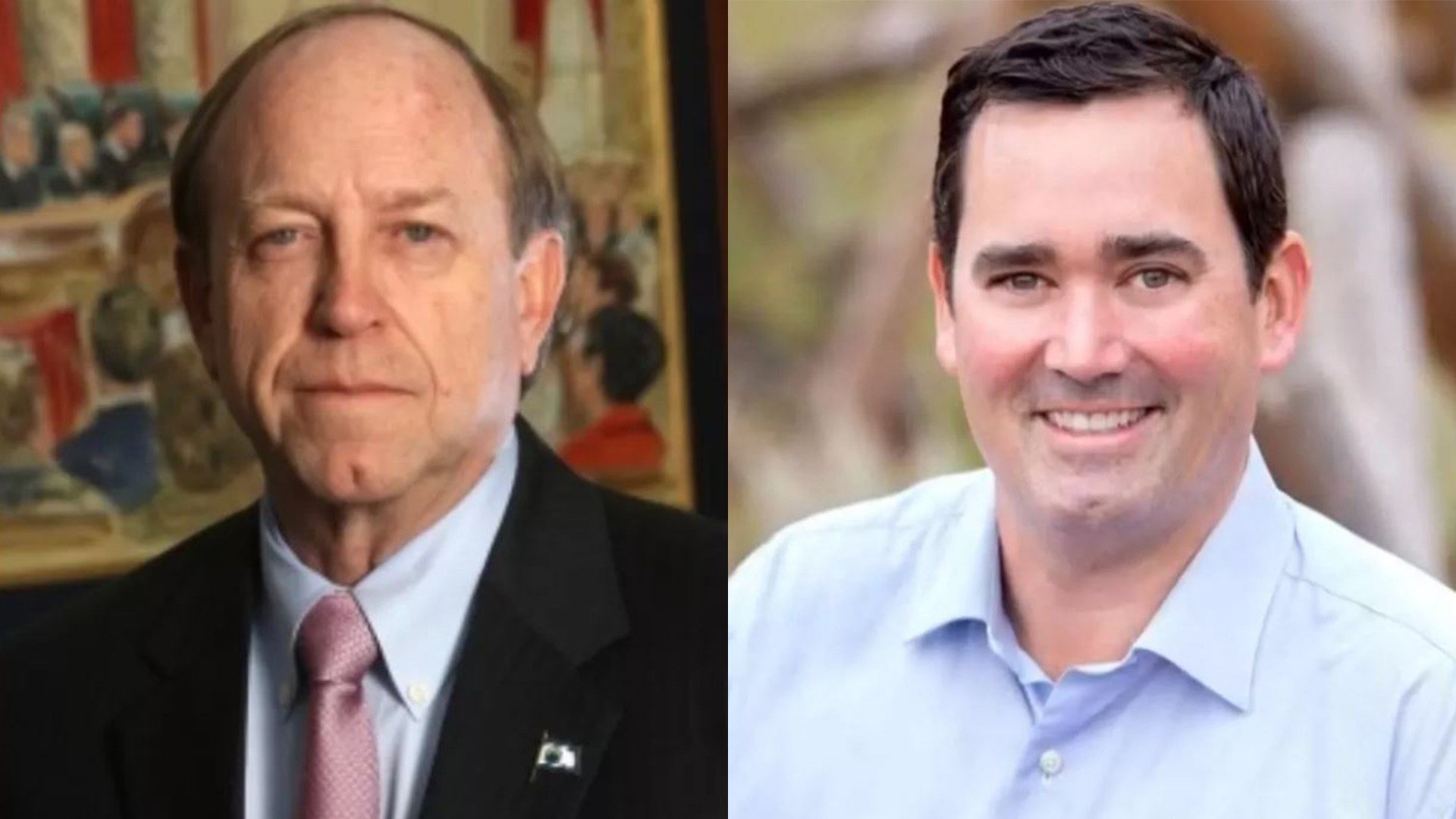 (John Suthers, left, Walker Stapleton, right.)
Colorado Springs Mayor John Suthers will weigh in on Colorado's crowded governor's race Tuesday.
The Stapleton campaign announced Suthers will endorse Republican State Treasurer Walker Stapleton in a news conference 10 a.m. Tuesday at America the Beautiful park.
Stapleton is one of five candidates who will appear on the Republican primary ballot for the June 26 election. Others GOP candidates running for governor include: Greg Lopez, Victor Mitchell, Doug Robinson and Jim Lennart Rundberg.
Suthers previously served as the state's attorney general from 2005 to 2015 as a Republican, before being elected mayor of Colorado Springs.