Incumbent Republican congressman Doug Lamborn could be holding onto his seat in the U.S. House of Representatives.
The results of a poll released by Magellan Strategies- a Colorado based political firm, shows the current congressman holding a 10 percent lead over El Paso County Commissioner Darryl Glenn in the race.
Current state senator Owen Hill comes in at 3rd in the report.
The survey takes the answers from 519 likely Republican voters in the 5th congressional district.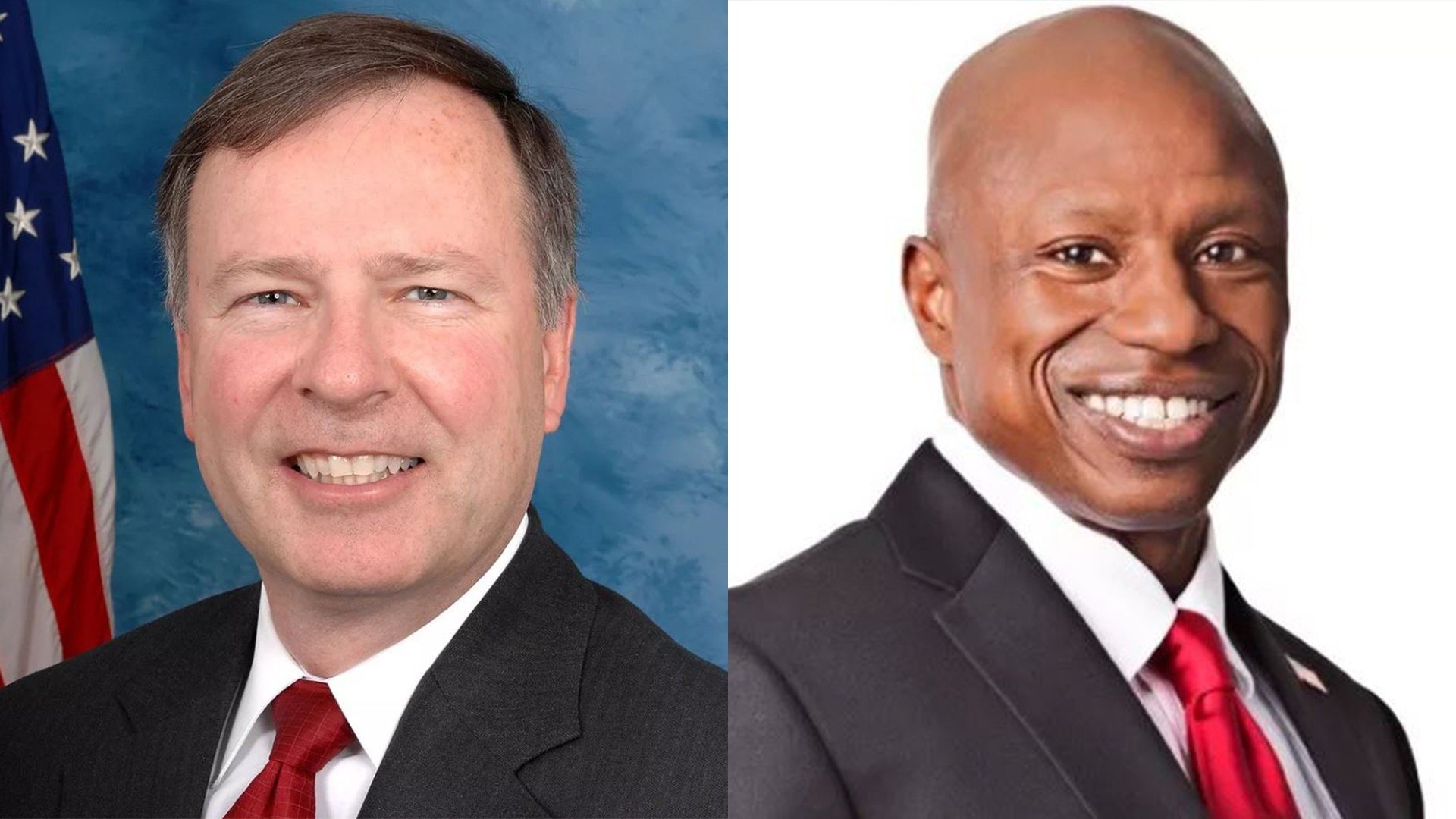 (Rep. Doug Lamborn, left, Darryl Glenn, right)
Doug Lamborn receiving support from 37 percent of those surveyed, Glenn received 27 percent, and Hill received 10 percent.
Green Mountain Falls Mayor Tyler Stevens and Former Texas Judge Bill Rhea fell behind the other candidates.
The Lamborn campaign faced challenges earlier this year over the decision to hire a firm to collect signatures for his campaign- which was discovered collected out of state signatures.
Magellan Strategies report outlines the results of the sample, which it also divides into Trump Republicans, Traditional Republicans, and Evangelical Republicans.
'We view these results as an old movie that most Colorado veteran political observers have seen before. Since Doug Lamborn first was first elected in 2006, he has successfully defeated well-funded primary challengers in both 2008 and 2012,' said David Flaherty in the report, adding that a Lamborn loss is entirely possible with both Glenn and Hill's support equaling to 37%- the amount of support Lamborn received from the poll.