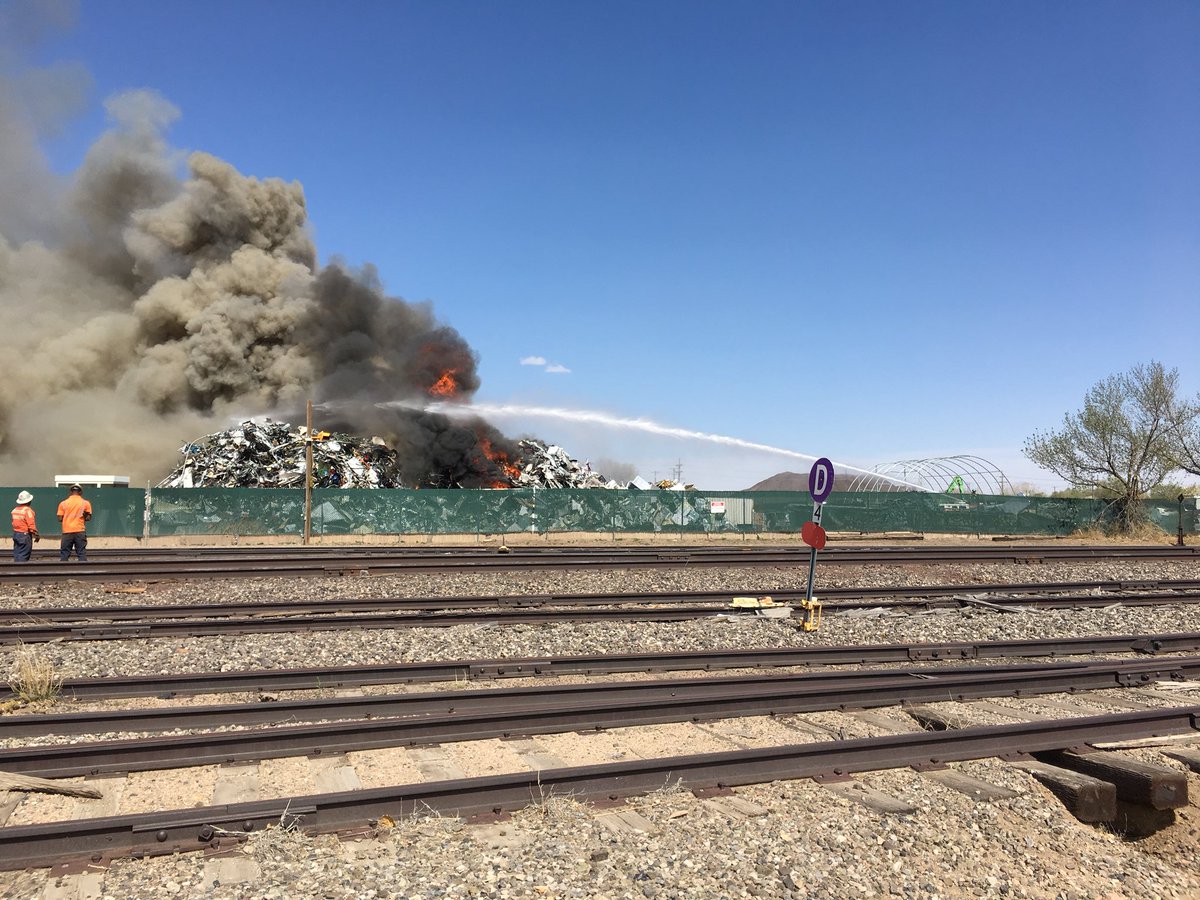 Colorado Springs Firefighters are on the scene of a fire a scrap metal pile in the 2600 block of E. Las Vegas Street Monday afternoon.
Smoke and flames are visible for miles away.
Firefighters said they are attacking the blaze using ladder pipe and using "large diameter" hoses to put it out. Heavy equipment is pulling away some of the scrap metal in an effort to expose the source of the fire. The fire department is also putting brush trucks in position north of the fire in an effort to keep the fire from spreading.
CSFD said there are no injuries from the fire at this time.