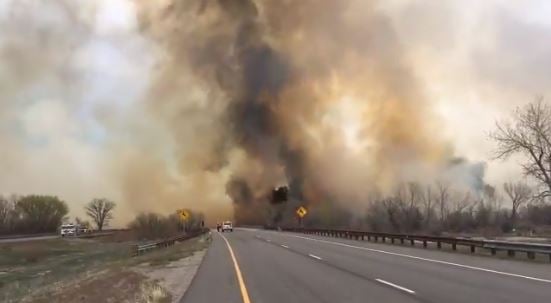 Colorado State Patrol troopers have shut down eastbound and westbound lanes of I-70 on the western Slope.
A fire burning brush and trees near the interstate forced CSP to close WB I-70 at Fruita and EB lanes at Loma.
Troopers said the fire jumped the highway near milemarker 17.2.
There is no estimated time to reopen I-70 and authorities have yet to estimate the size of the fire or containment.