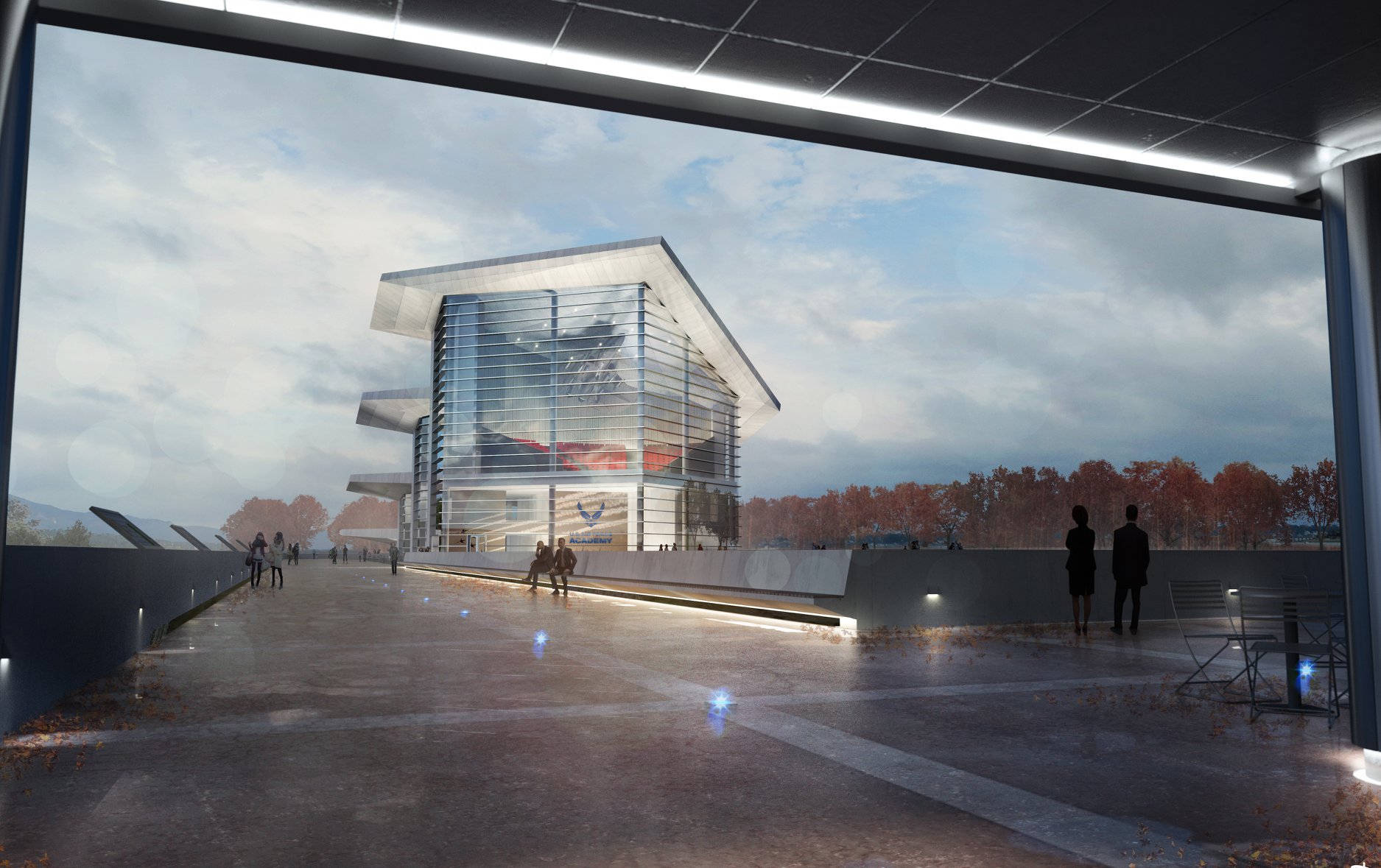 U.S. Air Force Academy Superintendent Lt. Gen. Jay Silveria announced plans to build a new visitor's center near the Academy's North Gate during his state of the Air Force Academy speech Friday.
Silveria said the Air Force was in negotiations for a public/private partnership to build the new development on 57 acres of Academy property in the North Gate area.
The new center would be approximately 35,000 square feet and would feature a theater, exhibits, merchandise shop as well as a meeting and support space. In addition to the new center, there would be additional development that would feature hotels, retail space, an indoor skydiving facility and a Santa Fe trailhead center.
Silveria said the $35 million project is expected to break ground in 2019 and finish up in 2023.