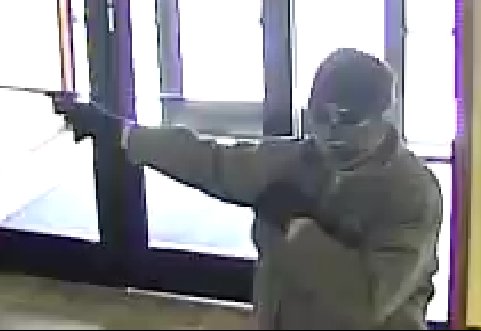 The Pueblo County Sheriff's Office is asking for help to identify the person who robbed a bank in Pueblo West Wednesday.
Deputies said a suspect wearing a dark jacket, gloves and a dark ski mask and sunglasses robbed the TBK Bank off of S. Tiffany Wednesday.
They said he left in a green GMC Envoy headed south on Tiffany from the bank.
If you recognize the person in the photos, call the Pueblo County Sheriff's Office at 719-583-6250 or Crime Stoppers at 719-542-STOP.