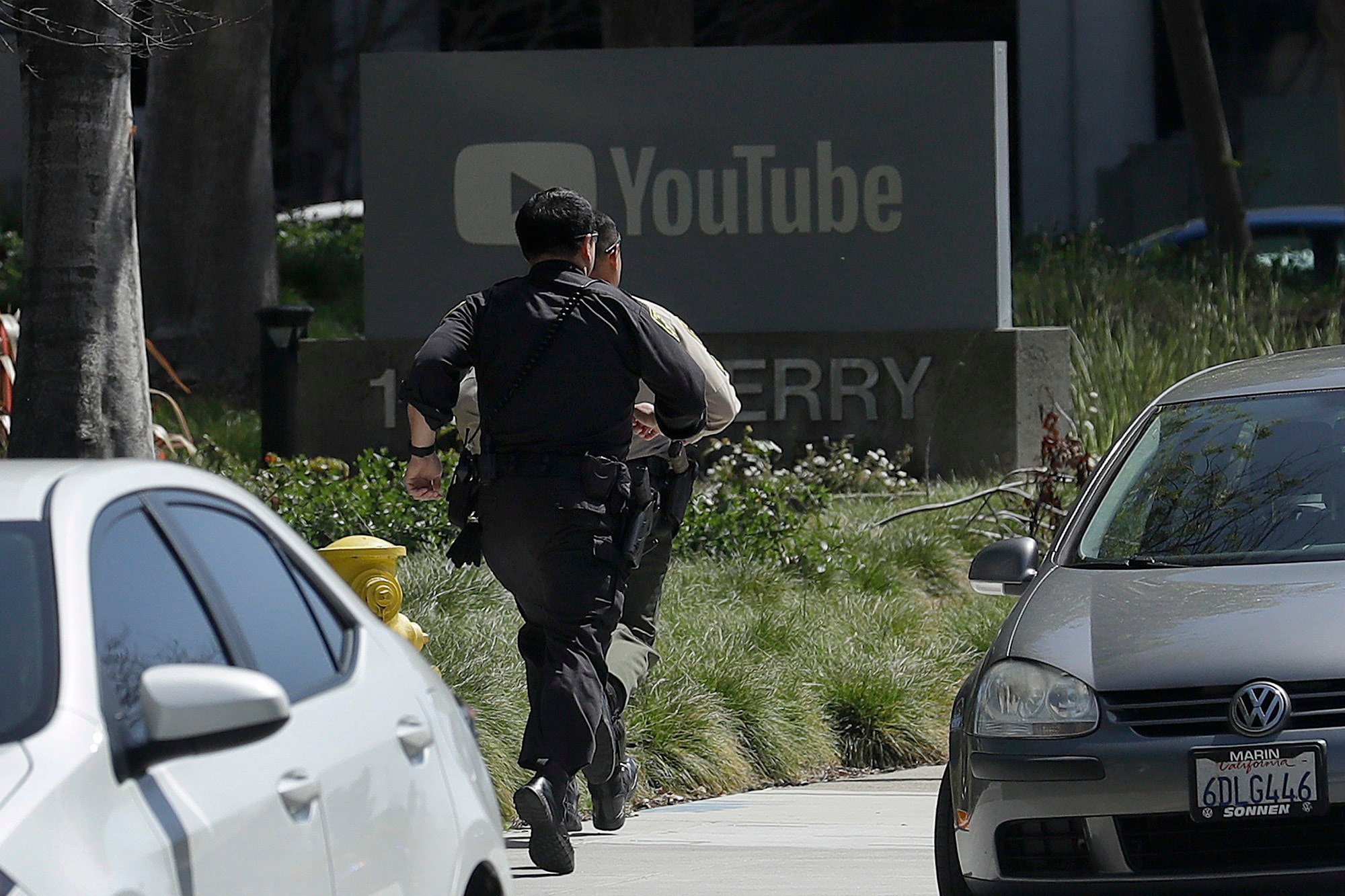 A law enforcement official has identified the suspect in a shooting at YouTube headquarters as Nasim Aghdam of Southern California.

The official who was briefed on the investigation spoke to The Associated Press on the condition of anonymity because they were not authorized to discuss it.
Two law enforcement officials say it's being investigated as a domestic dispute.

San Bruno Police Chief Ed Barberini said a woman opened fire with a handgun in an outdoor courtyard Tuesday and then died after shooting herself. Police provided no motive or other details about her.
Barberini initially told reporters Tuesday that four people were wounded. He later clarified that one person who was taken to the hospital had a twisted ankle or similar injury but wasn't shot.
Hospital officials have said a man is in critical condition and two women are in serious and fair condition.
Google CEO Sundar Pichai called the shooting "a horrific act of violence."

A YouTube employee said the fire alarm went off at the company's headquarters in Northern California, and workers didn't realize it was an active shooting.
Dianna Arnspiger said she was on the second floor Tuesday when she heard gunshots, ran to the window and saw a woman firing a gun on a patio below.

Arnspiger said she called out, "'Shooter,' and everybody started running." She and others hid in a conference room for an hour while someone called 911 repeatedly for updates. She said, "it was terrifying."

Senior software engineer Zach Vorhies said he and others were calmly leaving the building when he saw a shooter in a courtyard yelling, "Come at me, or come get me."

Vorhies said he froze, then noticed a victim on his back with what looked like a gunshot wound to his stomach. Vorhies said an officer with an assault rifle then came through a security door.

Authorities said a woman believed to be the shooter is dead of a self-inflicted gunshot and three other people have been wounded.
(Copyright 2018 The Associated Press. All rights reserved. This material may not be published, broadcast, rewritten or redistributed.)