Jurors are now deciding the fate of a man being re-tried for killing his wife in western Colorado.

They began deliberations Monday in Golden after five weeks of testimony in which prosecutors argued Michael Blagg killed Jennifer Blagg as she slept and put her body in a dumpster at work in 2001. In closing arguments, prosecutor Trish Mahre said numerous blood smudges and stains were found in the family's minivan.

The defense argued that a child predator targeting the couple's 6-year-old daughter, Abby, killed Jennifer Blagg. Abby disappeared and is still missing.

Defense attorney Tina Fang told jurors that Abby wasn't found because Michael Blagg is innocent. She said the blood could have been tracked in the van by an investigator who left his DNA on a drop of blood in the home.
Michael Blagg is more than a decade into what was supposed to be a life sentence for the 2001 murder of his wife, but the conviction was overturned after a juror was caught lying on her questionnaire about being a victim of domestic violence.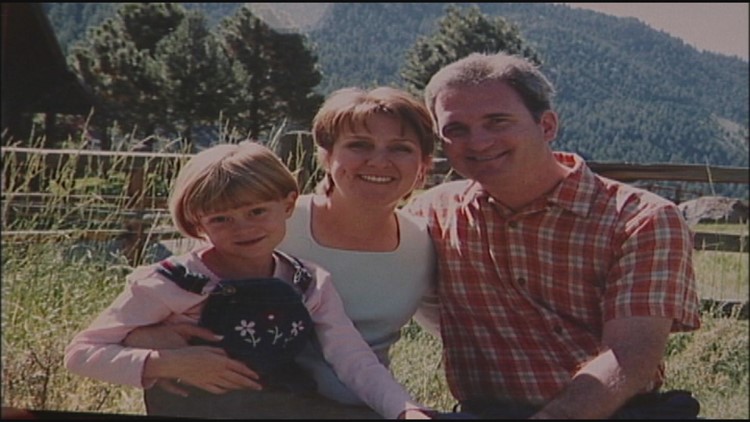 The saga started at 4:21 p.m. on Nov. 13th, 2001. Michael Blagg called 911 and said he came home from work to find the back door to his quiet two-story home just outside of Grand Junction ajar. He said nothing else was amiss except for the master bedroom, where there was a jewelry box thrown onto the floor. There was a large splatter of blood on his wife's side of the bed that had dripped onto the clean white carpet.
34-year old Jennifer Blagg, and the couple's 6-year-old daughter Abby were gone.
In May 2002, investigators began combing through the Mesa County landfill for evidence related to the missing persons case. Two days after the beginning of their search, Michael Blagg moved to Georgia to live with his mother. He was unemployed and suddenly one of the most notorious people on the Western Slope.
on June 4th, 2002, an excavator that investigators claim was following a "plume" of Ametek Dixson trash found the decomposed body of Jennifer Blagg, which had been wrapped into a tent. She was still wearing the retainer she wore to bed every night.
Michael Blagg was arrested two days later. And in April 2004, he was found guilty of killing his wife. That conviction was overturned a decade later, and the case has since been moved to Jefferson County due to its notoriety on the Western Slope.