Want to help in the revival efforts of Cuchara Mountain Park? You can make a tax-deductible donation to Denver7 Gives, where 100% of the money raised goes to the park. Click here for more.
HUERFANO COUNTY, Colo. — Tucked along a curvy street in southern Colorado is a lost ski hill that will soon offer the promise of family-friendly skiing with less traffic than I-70, barely any lift lines and a daily pass under $50.
Supporters of Cuchara Mountain Park in Huerfano County are confident that with one more season of fundraising, the ski area will reopen to its former glory next winter after falling just short of a goal to open lift-served skiing and snowboarding at the end of 2022. And Denver7 Gives is ready to help.
Click here to go directly to the Denver7 Gives donation form then choose a campaign
The park is nestled near the small town of Cuchara on the eastern slope of the Sangre de Cristo Mountains. Many of the residents in Huerfano County live in rural areas that are low-income.
The ski area not only offered affordability with lift ticket prices under $20 in the 1980s, but also easy access for skiers in south-central Colorado, far from any of the major resorts. With plenty of green and blue runs — and a few advanced options — it was also an idyllic place to learn the ropes.
Panadero Ski Area, later named Cuchara Mountain Resort and now known as Cuchara Mountain Park, first opened for the 1981-1982 season with snowmaking across the mountain and an average of 22,000 visitors every year.
But a series of unfortunate events fell on the mountain. It suffered from inconsistent management and strong regional winds sweeping snow off the slopes. The resort eventually reached a breaking point after various tumultuous leaderships unsuccessfully navigated the mountain's future.
The ski area closed to the public in 2000. Aside from the occasional vandal, the property went silent.
Abandoned ski area in southern Colorado is closer than ever to a revival
Like so many other small ski areas across the country, it could have faded from existence — trees growing freely in the middle of the runs, wildlife meandering slowly across the runs, and the equipment sold for scraps.
But nostalgia and happy memories run thick in Huerfano County — and beyond. The dedication of a passionate few kept the dream of Cuchara alive. Just in case.
And as of early 2023, that dream is as close to reality as ever before.
The rise and fall of skiing in Cuchara
Toward the end of 1981, an eruption of fanfare broke out at the base of Baker Mountain: Panadero Ski Area was open.
Two double chair lifts, including Lift 4, and a rope tow carried visitors, many of whom were learning to ski or teaching their kids, up the mountain. Over time, the area expanded to include a total of five lifts, several of which extended into U.S. Forest Service (USFS) land.
In 1983, full-day tickets cost just $16 for adults and $14 for children. (For context, back then, Breckenridge Ski Resort was charging $19 a day, Eldora Ski Area was $15 a day, and Vail Ski Resort was $22 a day.)
As small, local ski resorts were snatched up with the seemingly infinite dollars of mega-resort owners, Panadero Ski Area remained independent.
This helped foster a community — a family-friendly ski area that brought life to the Cuchara Valley and attracted people from near and far.
Will Pirkey of Denver, who has a home near Cuchara Mountain Park, is one of seven volunteers on the new board of the Panadero Ski Corporation nonprofit, which is made of local residents and homeowners set on piecing together the future of Cuchara with visions from the past. The nonprofit operates and manages the park in agreement with the county.
"The hotels were full, the restaurants down in Cuchara were full and La Veta was hopping," Pirkey said. "So, it really brought a lot of energy, that yearround energy, to the area."
That only strengthened when Conquistador Ski Area near Westcliffe — about an hour and a half northwest of Cuchara — closed in 1988 and its regulars began to look for an alternative. Alan Sekowski of Woodland Park had taught in their ski school, and once it closed, he had to make a choice: teach ski school at one of the large resorts or give Cuchara a shot. He chose the latter, and started in 1985.
"It was just home," he recalled. "People you saw every weekend or (on) weekdays — you started with a lot of friendships and just became a family."
The ski resort cared for its employees, Sekowski said. And they, in turn, respected the mountain and the community it created. He would spend about 10 years teaching people to ski at Cuchara.
"You actually talk and enjoy the sun on the mountain and just enjoy what skiing is," Sekowski said. "And just, kind of, I guess, the old Warren Miller days of skiing."
Over its two-decade life before the turn of the century, the mountain changed hands seven or eight times, Pirkey said. It was passed around by wealthy out-of-towners, most of whom were from Texas.
Meanwhile, out on the slopes, residents and visitors continued to seek snowy turns and precious family time on the mountain, mostly oblivious to what was festering behind the scenes.
But, at some point, the management issues overflowed from behind office doors.
"There were some owners who had little experience running a ski area and were more focused on real estate," Pirkey said. "This was just kind of a way to sell real estate. There was even one owner, they got busted by the Colorado Passenger Tramway Safety Board running a lift that wasn't certified, and they closed them down for the entire year."
The series of mismanagement paired with uncontrollable snow conditions weighed down the resort, leading to intermittent, and sometimes extended, closures in the late 1990s.
After nearly 20 years in operation, the resort officially closed on July 4, 2000, leaving behind about 50 acres of the base area and abandoned infrastructure, including Lift 4. In 2021, the USFS pulled its permit for public access to the land above the base area.
It was like Pompeii, Pirkey said. Food was left in the staff refrigerator. Frames gathered dust on their desks.
"No one was here," he said. "It was private land. The owners did not allow the public to access it. So, during that time, no one could use the park here as an access to the USFS land, whether to hike or backcountry ski or snowshoe."
Sekowski remembers when he learned Cuchara Mountain Resort was shutting down for good. Having been on staff, he had had an inside glimpse at the ongoings. The news didn't come as a surprise.
"All the ownerships, it was just a continuation of just different owners that never knew what the mountain was or understood it," he said. "They're always trying to find that fast dollar."
Local News
7 lost Colorado ski areas that are worth remembering
8:27 AM, Feb 13, 2023
Buildings were shuttered. One of the chairlifts was broken down and sold. The private owners partially tore a structure down, leaving the dilapidated remains standing.
"Just did not put any time or effort into the land, and it just kind of slowly fell apart," Pirkey said. "The lifts that are here didn't run at all. So yeah, it was really just — it was abandoned. It was kind of a ghost town."
And yet one group refused to loosen their grip on the dream of a revival. And so the heartbeat of Cuchara Mountain Resort never truly fell silent.
"They were just persistent in bringing it back and just not letting that dream die. And it was really that persistence that has just, little by little, gotten us to a point where we might actually be able to bring it back to life," Pirkey said.
The real efforts started in 2010, a decade after the closure.
That year, a local purchased the abandoned ski area, but was unsuccessful in attempts to restore it. The area went into tax liens and was then auctioned off, parcel by parcel, including one section that covered the 48-acre base. Within those acres was the entirety of Riblet Lift 4 — which had brought visitors 300 vertical feet up to access a handful of groomed green and blue runs — and a section of Lift 3, which was partially on USFS land.
That base parcel was purchased by a local family, Jerry and JoVonne Fitzgerald, who loved the area and settled in years prior, according to the Cuchara Foundation.
When they put it up for sale in 2016, the Cuchara Foundation — a nonprofit formed a few years prior to preserve the history of the area and improve quality of life — jumped on the opportunity. And the Fitzgeralds were ready to sell with the understanding it would be restored and become a community park.
The Cuchara Foundation struck a deal with Huerfano County. The nonprofit would raise $25K as a down payment if the county collected the remaining $125K to cover the cost of the parcel. The Huerfano Board of County Commissioners agreed on the proposal in December 2016, and by Labor Day 2017, within nine months, the partners raised the funds needed for the purchase.
In its wake, the Parker-Fitzgerald Cuchara Mountain Park, or Cuchara Mountain Park for short, opened once again to the public. That also meant that Lift 4 was completely within park land.
If the nonprofit could get it in working order, lift-powered skiing could make a comeback.
"So that's why that is our focus to bring back, because we don't have to deal with special use permits in the National Forest land," Pirkey explained.
It would be an uphill battle to reopen, but it wasn't impossible. Enthusiasts found inspiration watching other abandoned ski areas restart anew, like Ascutney Mountain in West Windsor, Vermont, and Antelope Butte in Sheridan, Wyoming.
READ MORE: Small ski areas that bounced back from closures serve as inspiration for Cuchara Mountain Park
"Both of them have an impact of like, 'Hey, it's been done before. It's possible,'" Pirkey said. "And just that inspiration of we're not doing something that's completely, completely new."
Small ski areas that bounced back from closures serve as inspiration for Cuchara Mountain Park
But first things first: the park needed some tender loving care.
It started with small, but notable improvements. AmeriCorps worked on a trail in the park, upgraded the ski rental building into a day lodge and tore down an unsafe structure in 2017. In the fall of 2020, Huerfano County secured a grant through Great Outdoors Colorado, which funded a vault toilet and a covered outdoor gathering space with a fireplace.
In a broader effort, the Cuchara Foundation created the Panadero Ski Corporation in late 2019 to focus solely on bringing skiing back to the mountain, which included repairing Lift 4 and purchasing two used snowcats.
Even with these upgrades, the ski area was mostly quiet this past January, where winter's crawl was slow to cover the mountain in snow.
For many days, the only sound on the mountain was the "snow-eating" Chinook winds rushing through the pine trees. The lift chairs — weighed down to help combat the strong gusts — hung still. Most of the buildings were locked. One was dilapidated — the second floor, which was originally a restaurant, having been razed off long ago. Small animal prints were scattered across the snow in the empty doorway. The driver of a snowcat — the exact machine he used at Winter Park in a previous job years before — pushed snow around the base.
There was still much work to do.
The deeper purpose behind restoring Lift 4
You may be wondering if Lift 4 is really worth it — the time, the money, the hassle.
Yearround, Cuchara Mountain Park is open for multiple activities, from disc golf and mountain biking to uphill skiing and snowshoeing. But adding lift-powered skiing, which requires Lift 4 operations, would provide an opportunity for beginners to learn to ski in a place shielded from big price tags and crowded slopes.
Like the locals, Pirkey understood the effort to reopen Cuchara for skiing was about more than just reliving the glory days. He started visiting the area about eight years ago with his wife and purchased a home nearby. After learning about the efforts to revive the ski lift at Cuchara Mountain Park, the lifelong skier wanted in.
"I've really wanted to be involved in this project to help pay a little bit forward and get more kids into the sport, because I think it opens a lot of avenues for lifelong appreciation of nature, appreciation of physical fitness, and you're learning something you can do almost your whole life," he said.
A big part of that was ensuring the mountain could be accessible to those who face barriers to entry. Affordability will always be the nonprofit's No. 1 focus, Pirkey said.
That is why Panadero Ski Corporation plans to sell adult tickets for under $40 and kid tickets around $20, with discounts for county residents.
"Skiing is an expensive sport," Pirkey explained. "And so, that's one of our main missions, is to make it as affordable as possible, especially for the kids in southern Colorado and Huerfano County in general. It's kind of a poor area of the state. And so many people live here — they can look up the mountains, but they can't get out there to do these great things that so many people are able to do, so we hope we can really make a difference in people's lives."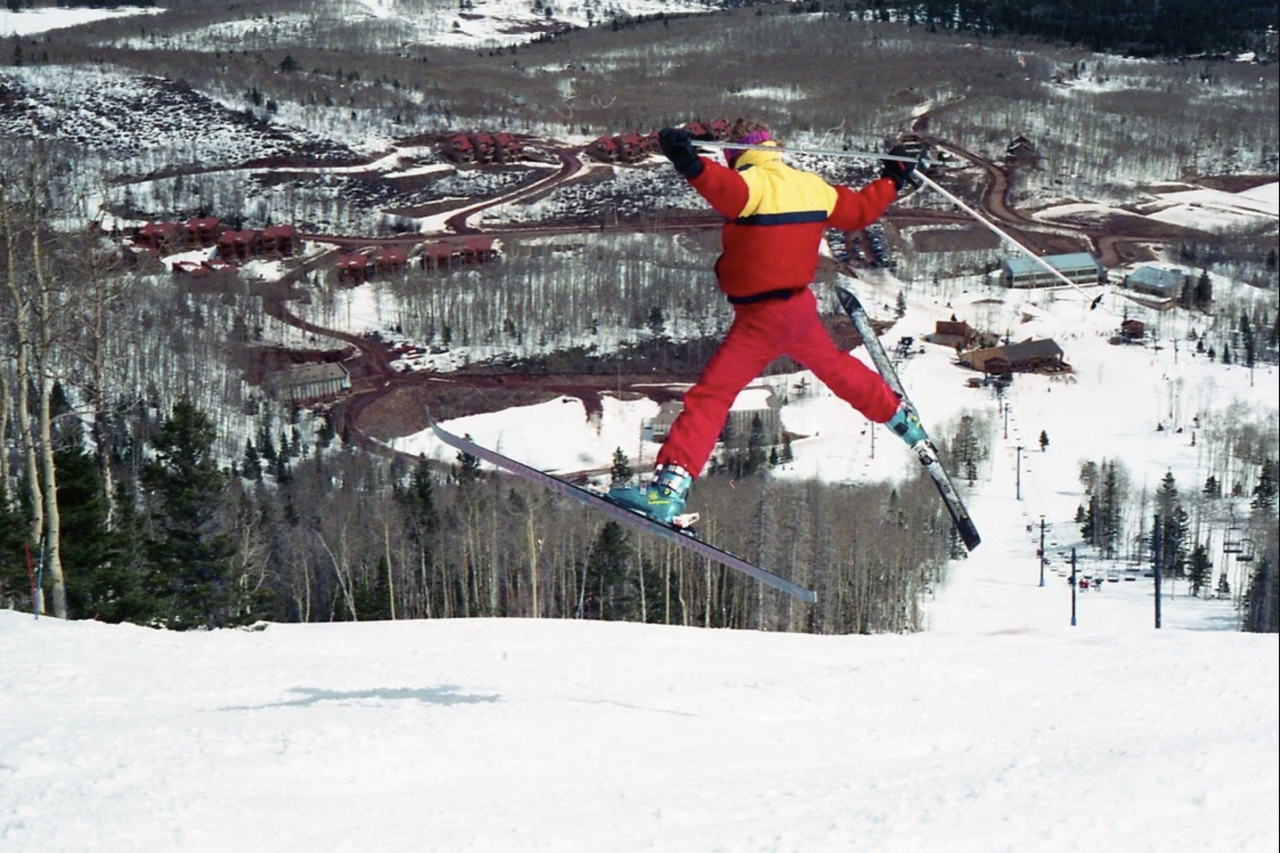 In addition, Pirkey said the mountain would help bring back a vibrant yearround economy.
"We depend on tourism," he said. "So, we need some people coming in, whether it's from Denver, Colorado Springs or up from Texas or Kansas, and coming and bringing their families and coming here to ski, but also then stay and eat out and enjoy all the other great stuff we have in the valley."
The complete rebuild of Lift 4
In early 2022, the previous board of the Panadero Ski Corporation decided — in the wake of negotiations falling through between the county and a company that offers experience-based adventures — that if skiing was going to return to Cuchara, it would be a local effort and would not involve out-of-state private concessionaires.
That board's first step? Recruit a new board to continue the work, a process that they completed in February 2022.
That's how Pirkey hopped into the project.
"From there, we started a relationship with the county, and there was a decision that a nonprofit, working in collaboration with the county, would be the best operation model for Cuchara Mountain Park," he said. "So, the county is moving forward to try to make this happen with us and a nonprofit operation model."
Ahead of the 2022-2023 season, Cuchara Mountain Park reached a new milestone: Lift 4, after 20 years sitting idle, was up and running.
"It wasn't as simple as just connecting a few new wires and turning it on," Pirkey said. "It was kind of a complete rebuild. And it took us a long time to find specs for it. And so sometimes, it was a lot of just tinkering that got it to where it was, which is pretty amazing."
But it wasn't quite ready to carry riders.
The lift's electrical system, even though it was built in 1981, was incredibly complex, with scores of things that can trip a safety stop, Pirkey said. In the case that is flipped on, it would take quite the expert to determine what had gone wrong, and subsequently, what to fix, unlike modern lifts that are designed to direct engineers straight to the issue.
Finding what caused a safety stop on Lift 4 today would be like finding a needle in a haystack, Pirkey explained, and what would usually be a five-minute fix with newer equipment could result in shutting down the lift for the day.
This electrical control and drive system, as of December 2022, didn't meet Colorado regulations set by the Colorado Passenger Tramway Safety Board, which is tasked with certifying the lift so it can open to the public.
"And when we had the inspectors out, they're like, 'Well, it's great that it works. But there's a few things that just — we weren't confident in why it was working,'" Pirkey said.
This left the mountain with two options: Either enlist an electrical engineer to rig up the system so it would pass the board's test, which was a gamble for multiple reasons and could make the entire lift more complex and expensive, or replace and repower the entire electrical control and drive system.
Those choices were not promising.
"You know, if we had millions of dollars, it would be pretty easy to do this, but we're doing it off of passion and depending on donors who believe in this mission and to help support it, so our funds were running a little low," Pirkey said.
And so after an crescendoing 2022 that seemed to beeline toward the ultimate prize, there was a slight falter. The question was on everybody's mind: Was there enough momentum to clear this one last obstacle?
Big plans for the winter of 2023-2024
The email hit inboxes on Dec. 15, 2022.
"After consultation with the Colorado Tramboard and our engineering consultants, the Board of Directors of Panadero Ski Corporation, a 501c3 nonprofit, made a very hard decision to pause the remaining work on Lift 4 until the spring."
Pirkey said the announcement came with a predictable amount of disappointment under a layer of appreciation.
"There's just been hope that it's going to come back, and it's just another year where it didn't quite work out," Pirkey said.
When push came to shove, it was hard to look away from the reality of the situation: The Panadero Ski Corporation's efforts were butting up against the ski season, and funds were running low. But despite this decision to step back, the collected donations were far from insignificant.
Of the more than $150,000 raised by the end of 2022:

About $70,000 came from individual donations
About $30,000 came from sales from fundraising event tickets and silent auctions
About $35,000 came from businesses and partnerships
About $22,000 came from Huerfano County to help with infrastructure and safety equipment
Much of this went to pay for Lift 4 repairs, parts, labor, and inspection services.
The average donation in 2022 was $176, with a median of $50, Pirkey said. A few larger donations came in over $3,000.
In the years since the Cuchara Foundation purchased the base area in 2017, the community has raised roughly $400,000, according to Pirkey.
"We worked so hard over the summer and fall, and then (we can) hopefully start up again, make our plans now for our work to begin in the spring, and hopefully get the repairs finished and get it certified by the state in the summer or fall and know we're going to be able to be open next winter," Pirkey said.
For the time being, the mountain hopes to offer snowcat-assisted skiing to the top of Lift 4 in March. Plus, like the past few years, snowshoeing or skinning up the mountain and skiing or riding back down is welcome.
Looking ahead, the Pandero Ski Corporation knows there's a big question looming over the ski area's future: How much more money is needed to officially open Lift 4?
Pirkey said that the exact amount is a moving target. But if the community and a few grants can pull together $150,000 again in 2023, not only would Lift 4 get certified and open, but many other aspects of the mountain would receive a significant boost, leading to an overall better experience for guests. That could include expanding their snowmaking capacity, purchasing signage, safety and medical equipment, insurance and hiring a workforce.
"So, hopefully, the community and anybody who hears our story just steps up," Pirkey said. "And I always use this whole thing, like — just $25 makes a difference. Twenty-five dollars is basically the cost for cheeseburger at Vail, so instead of buying an expensive cheeseburger, why don't you help out a nonprofit ski hill instead?"
Having spent a decade as a ski instructor on the mountain, Sekowski said the excitement of the Cuchara comeback comes with a bit of apprehension. He still wonders if it will actually happen, who will control the mountain and how it will play out.
"But there seems to be an area and citywide and countywide (effort) that really wanted it to happen finally, and it's exciting to see," he said. "Hopefully, not this year, but next year, the chairs will be running, at least one chair."
Sekowski said, after thinking about it for a moment, that he would come out for that re-opening day.
"I think there definitely would be some emotions and a lot of old friends here and some new ones," he said. "I'd be proud to take my daughter up that lift."
Despite years of stillness, the mountain still offers that flash of magic for those who treasure the memories made all those decades ago. It's a thrill that Pirkey hopes more people will experience when they visit Cuchara.
"This is a bit of old school Colorado, a bit of old school skiing," Pirkey said. "And it's just people out there making memories with their loved ones or their friends and that's it — no frills. And it's supporting the community and it's a nonprofit. You know, it's not for investors to pull money out of. It's just for people to come out and experience the joys of the outdoors. And we get back to that."
The Cuchara comeback: Abandoned ski area in southern Colorado is closer than ever to a revival
Click here to go directly to the Denver7 Gives donation form then choose a campaign
Denver7 features the stories of people who need help and now you can help them with a cash donation through Denver7 Gives. One hundred percent of contributions to the fund will be used to help people in our local community.
Want more stories of hope and ways to help in your inbox? Sign up to get the weekly Denver7 Gives Email Newsletter 💌