COLORADO SPRINGS – A man linked to a frightening robbery is now behind bars in Colorado Springs.
Officers arrested 20-year-old Dominic Morquecho after the victim reported being robbed at gunpoint in the 3200 block of N. Chestnut Street on Thursday at 4:25 p.m.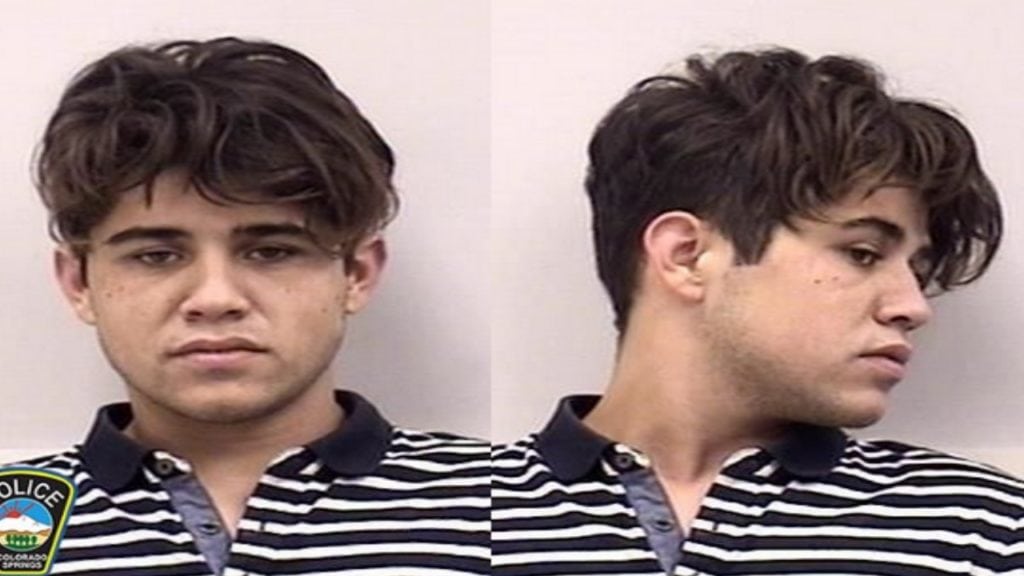 The victim told police the suspect was wearing a skeleton mask and was armed with an AR-15 type rifle. Police located surveillance video from the motel and saw the robbery in the parking lot.
They observed the suspect running off after the robbery, heading northwest. A closer look at the video led police to check out a room on the second floor where they noticed the suspect had left prior to approaching the victim in the parking lot.
Inside of the room, they found other guns and two people officers believed may know the robbery suspect. However, neither of the people in the room had any knowledge of the robbery and the weapons were legally in their possession.
While they were investigating this call at the motel, another call for service came in on the next block, 3100 N. Chestnut, for a stolen vehicle. This call was at the Filmore Ridge Heights.
Officers quickly determined that the suspect in both cases matched and they were able to arrest him.
They found the mask and the actual weapon used in the robbery, a Century Arms C308 rifle, with the help of a police K9.
Morquecho is facing a charge of robbery. Colorado Springs Police have not released information on any charges pending against the two people contacted in the hotel room.