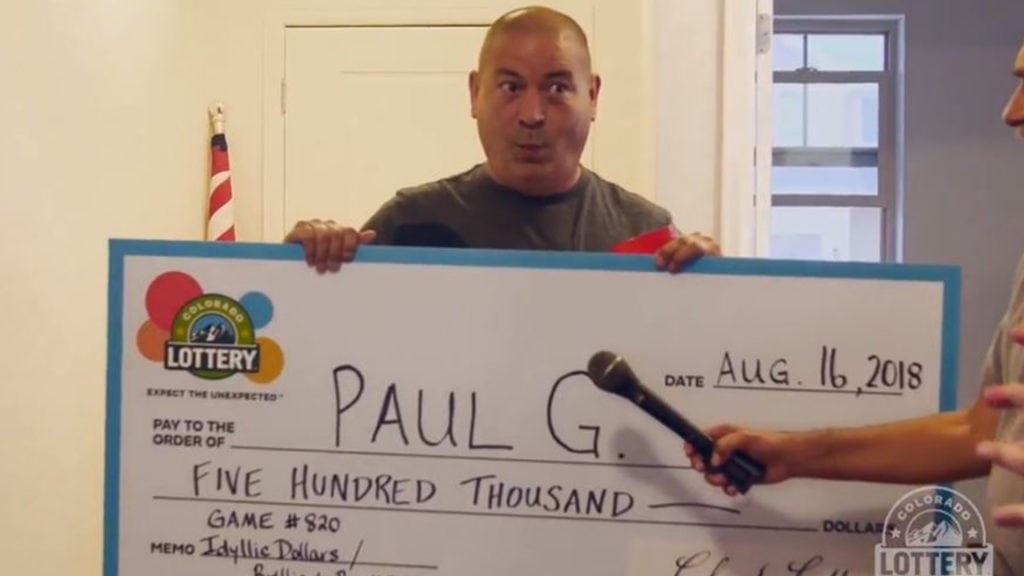 COLORADO SPRINGS – A Colorado Springs man may be one of the luckiest in the entire state, if not the country.
The Colorado Lottery said a Colorado Springs man, identified only as "Paul G.," won a total of $1 million from three scratch tickets since March 2017. $750,000 of his winnings come from second-chance drawings.
The Colorado Lottery said Paul won $250,000 on a "Thrilling Crossword" scratch ticket in March 2017, then on Aug. 14, 2018 he won $500,000 on a second chance drawing for the "Idyllic Dollars/Brilliant Bucks" drawing. Just two weeks later on Aug. 28, he won $250,000 for the "Royal Crossword" game.
Paul G. will pick up his latest big check Wednesday at the Colorado Lottery claims office in Denver.
In Colorado, players can submit non-winning scratch tickets through the lottery website and app for a second chance at winning cash and other prizes.
The Colorado Lottery surprised Paul at his home in August when he won the $500,000 prize.