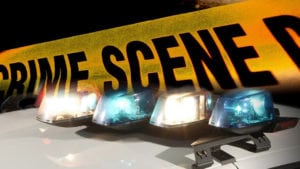 COLORADO SPRINGS – Police are investigating an apparent hit and run auto-pedestrian accident that happened in Colorado Springs early on New Year's Day.
At around 1:30 a.m., 9-1-1 received a report of a woman lying on Galley Road, near Wooten Road, with a cut on her leg.
Firefighters arrived on scene first. It was determined that the woman had been hit by a car. She was taken to the hospital with serious injuries.
No description of the vehicle that hit the woman is available.