WIDEFIELD – It was just this Monday, when Jae Whitfeld knew something wasn't right at school.
The Widefield High School student said she saw plans for a mass shooting in a classmate's notebook.
"You don't think that anything is going to happen until it does happen," Whitfield said. "It's ok to step forward about something that you.. Even at first, if you think it's minor, you never know what people are capable of."
Her decision to say something is credited with helping the El Paso County Sheriff's Office arrest that classmate with Inciting Destruction of Life or Property, a Class 6 Felony in Colorado. The crime is punishable by between 12 and 18 months in jail, as well as a fine between $1,000 and $100,000.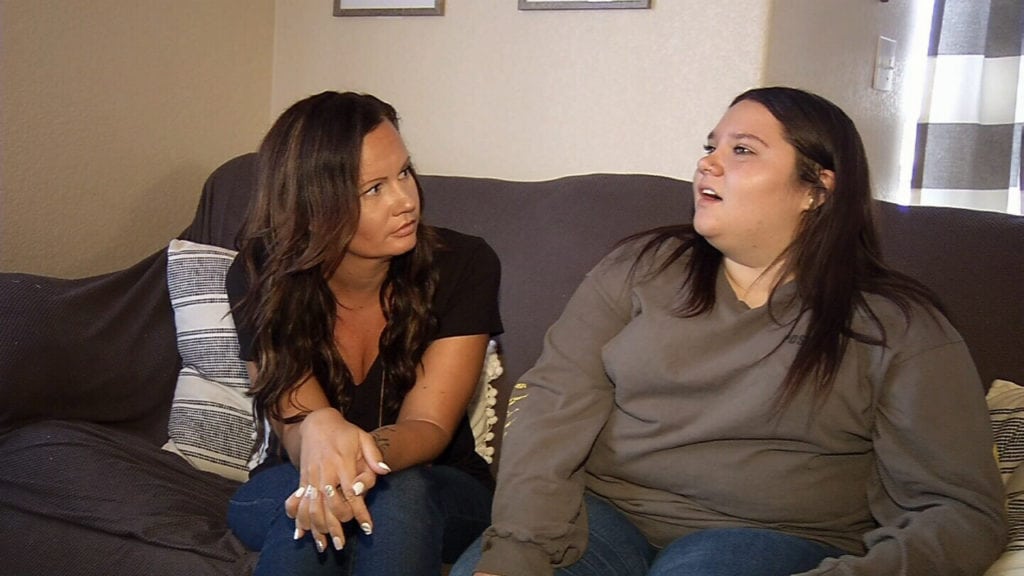 Whitfield told her parents about the discovery Monday night, before attending a mental health awareness event with her mother on Tuesday, who also works in the field.
"I didn't think the information was really reaching her. But, as it turned out, the information was reaching her, and she took it very seriously," Jamie Whitfield, Jae's mother, said.
That information, combined with the event, pushed Jae to report it on Wednesday.
Early Thursday, the El Paso County Sheriff's Office deemed the threat credible and made the arrest.
"And then we realized, 'Holy cow, this is legit. This could have really happened,'" Jamie Whitfield said.
But it didn't, thanks to her daughter's willingness to report something suspicious.
"I think that sometimes kids are afraid, especially today. Judgment is a big thing, like, 'What are people going to think of me if I'm a snitch,'" Jae Whitfield said.
And she did it, even if that decision isn't always popular.
"If something had happened, and I didn't report it, I would've been really guilty," Jae Whitfield said. "I would've felt really bad."