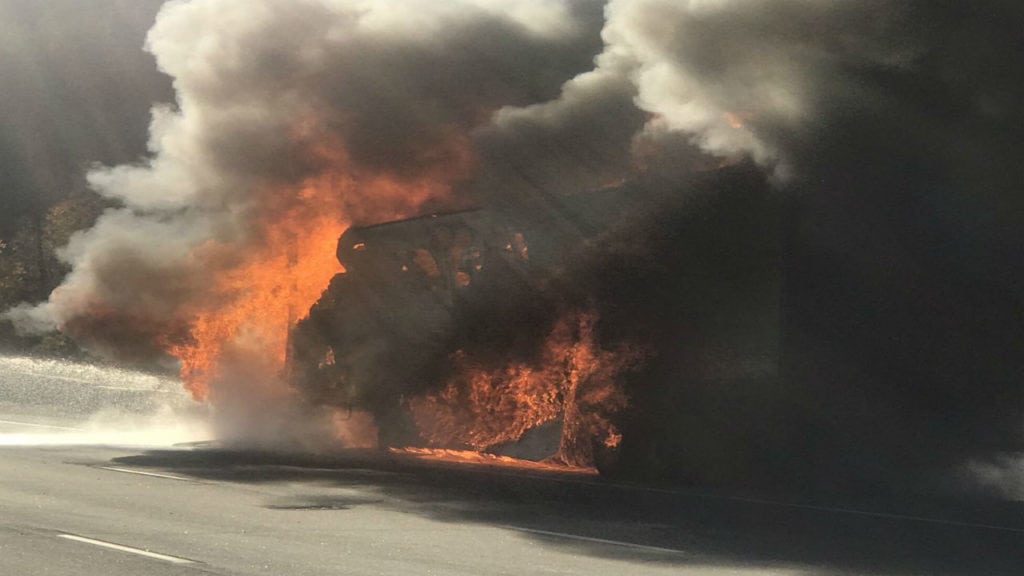 EAGLE COUNTY – A massive semi-truck fire has closed westbound I-70 at mile marker 215 at the Eisenhower Tunnel Sunday.
Colorado State Patrol posted videos and photos on Twitter of the truck fully engulfed in flames. Heavy smoke has been visible throughout the area Sunday.
Semi truck fire pic.twitter.com/3DIm2uQ2nR

— CSP Eagle (@CSP_Eagle) September 16, 2018
I-70 WB: Traffic delays in area between Exit 216 – US 6; Loveland Pass and Exit 218 – Herman Gulch (Eisenhower Tunnel). Detour US 6 Loveland Pass.

— CDOT (@ColoradoDOT) September 17, 2018
Summit Fire crews responded to the scene, where the fire is almost out as of 6:30 p.m. Sunday. It is unknown when I-70 will reopen.
Drivers are being detoured to US 6 Loveland Pass. There is no word on any injuries at this time, crews remain on scene.