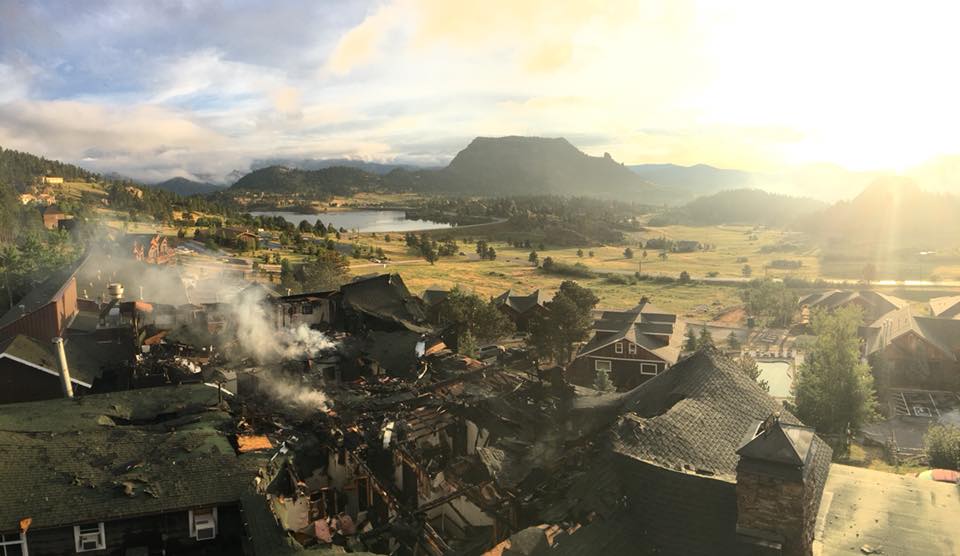 (Photo courtesy of the Estes Valley Fire Protection District)
Investigators are working to determine the cause of a fire that did an estimated $5 million in damage to a lodge just outside Rocky Mountain National Park in Colorado.

Estes Valley Fire Protection District spokesman Mike Richardson declined to speculate on the cause of the fire Saturday night at Marys Lake Lodge in Estes Park.

But Richardson tells the Loveland Reporter-Herald that there's no sign of foul play.

The fire damaged the resort's main lodge, which dates to 1913, but no guests or staff were hurt.

An estimated 230 people were in the structure when the fire broke out, including a wedding party.

Messages posted on the resort's home page say the damage isn't as bad as it seems and the lodge will be back.