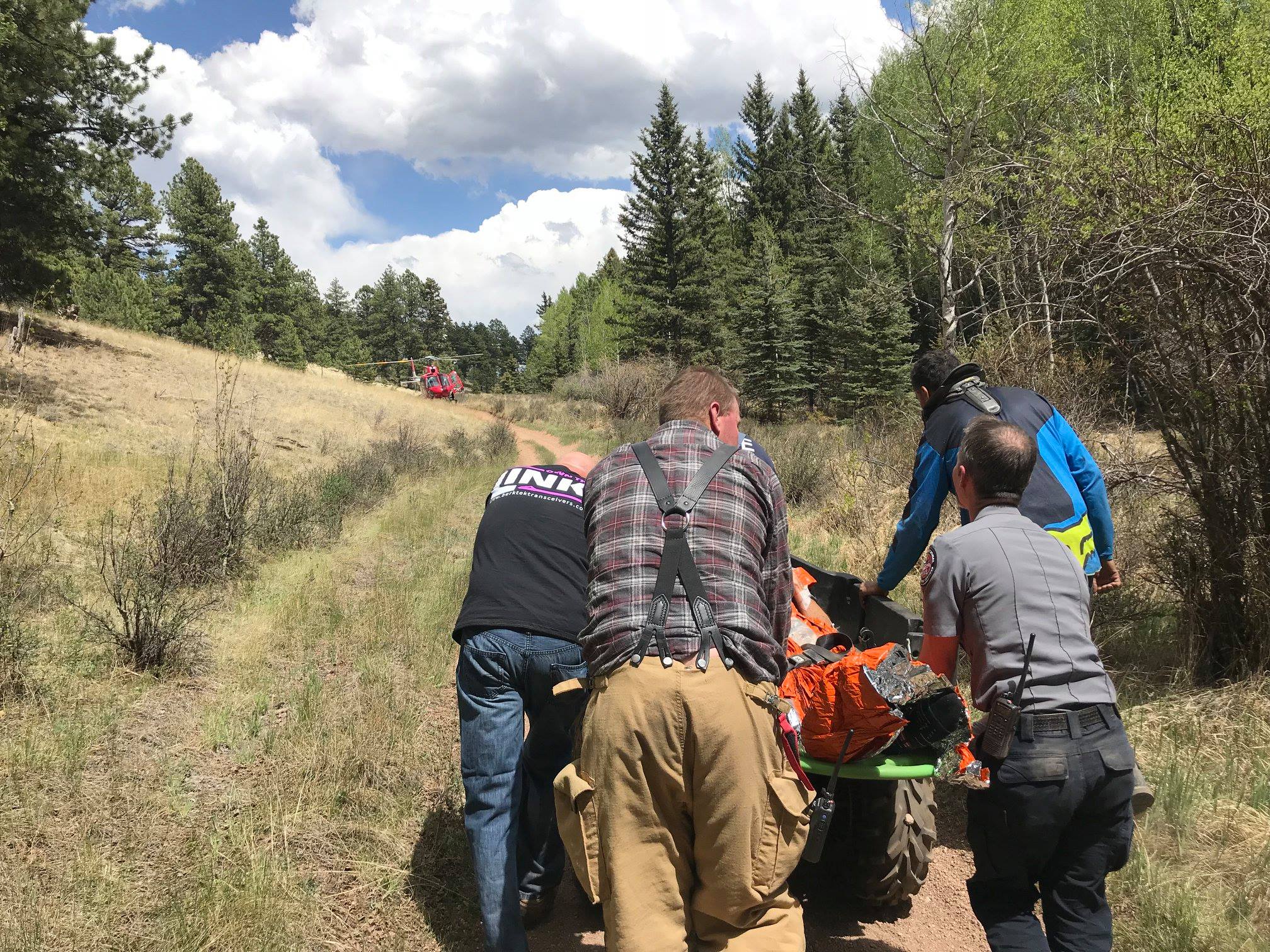 The Ute Pass Regional Ambulance district said a bystander likely saved the life of an ATV rider Sunday in the Divide North trail system in Teller County.
The Divide Colorado Fire Protection District and Teller County deputies found the injured patient, who suffered a serious neck injury.
Paramedics said a medical helicopter was able to pull off a difficult landing about 300 yards from the injured person. The patient was taken to a Colorado Springs hospital where they received additional treatment.
Paramedics said the person's life was likely saved because bystanders were trained and had first aid training. They said it can take a long time to respond to remote areas, and people in the backcountry trained to handle emergency situations can be the difference between life and death.
No further information about the person who was injured was released.