A severe thunderstorm dropped hail and heavy rain over Colorado Springs Tuesday evening, causing some minor damage and flooding.
News 5 Viewer Anne Briggs shared video from her home near Airport and Murray, which showed nickel sized hail falling with the storm as it moved to the east-southeast a little after 6 p.m.
That area of the city saw some of the largest hail, with some of it covering roofs and lawns in the Cimarron Hills neighborhood.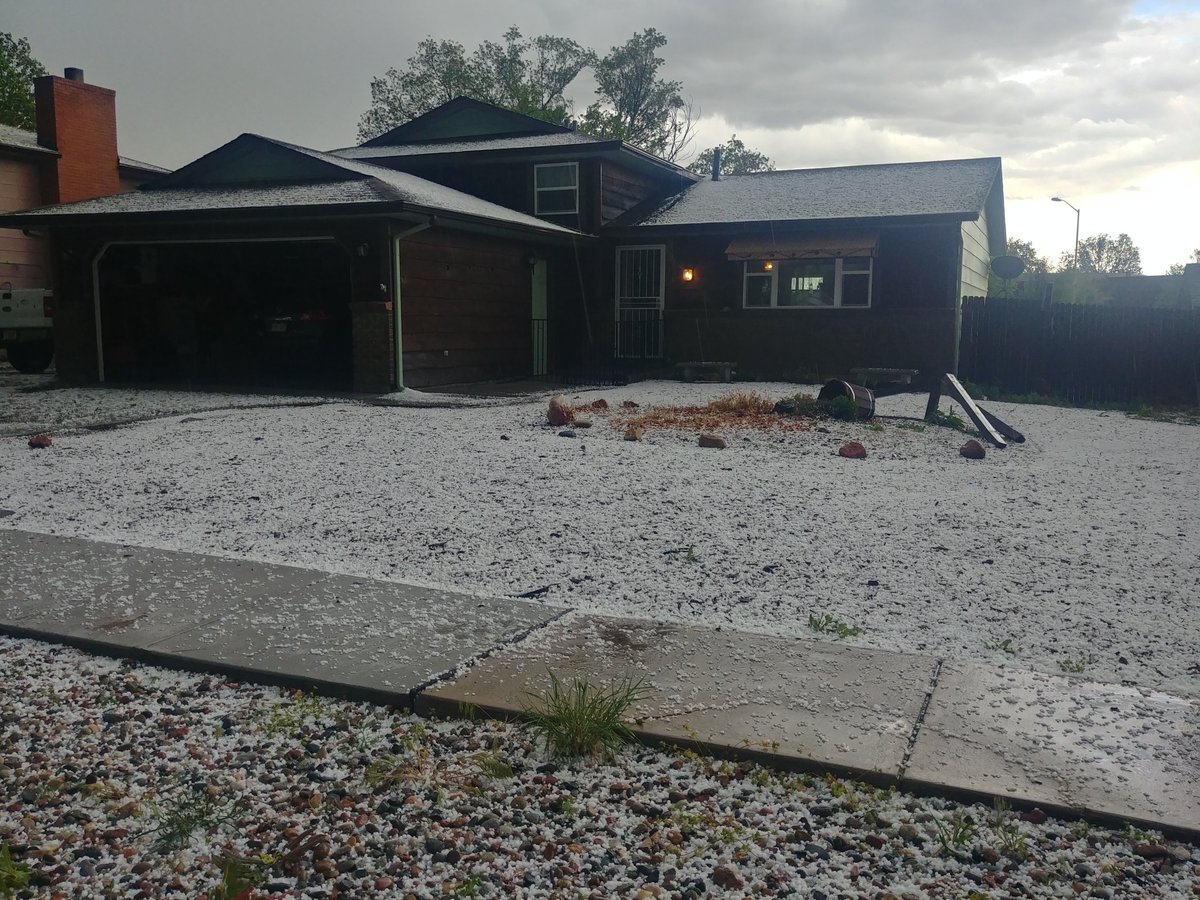 The hail literally piled up in the Kmart parking lot at Nevada and Fillmore. Viewer video from Aldo Slapabear Abastta showed small hail accumulating at that location a little after 5:30 p.m.
The storm got so bad the city of Colorado Springs was on accident alert for a short time during rush hour. Police removed accident alert status at 7:30 p.m.
It wasn't just the south side of the city that saw hail, video from the County's public information office showed small hail falling on the north end of the Springs.
It's the second large hail event in Colorado this week. On Monday, accumulating hail caused damage and traffic problems in the area surrounding Parker, south of Denver.