As a way of educating residents living in the wildland urban interface, several fire departments, nonprofits and communities are coming together Saturday for Wildfire Preparedness Day.
The events will include presentations, reading materials and demonstrations homeowners can learn from to better understand the danger of wildfires in southern Colorado.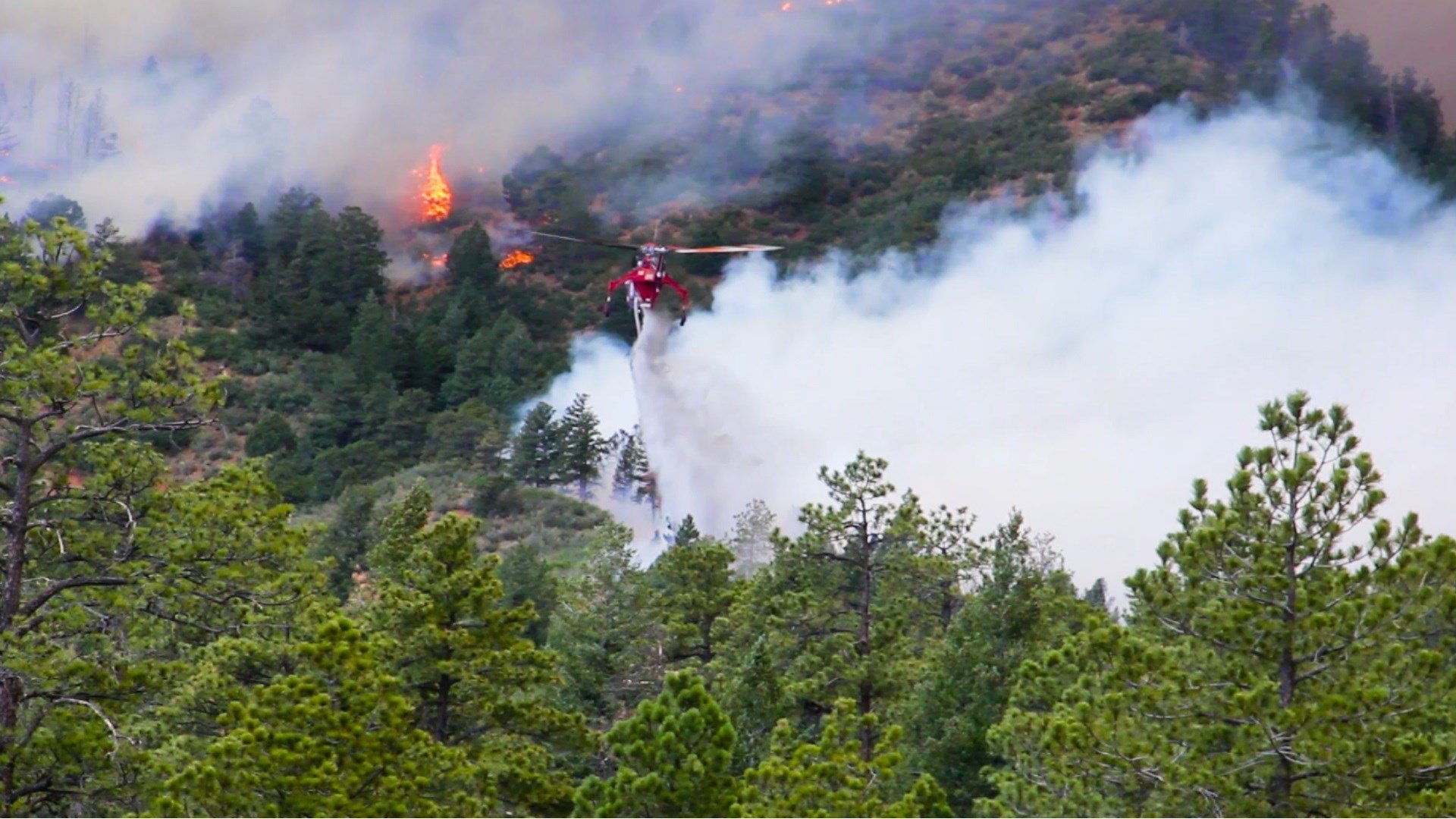 Woodland Park, Cascade and Beulah will all be hosting the event. For Woodland Park, the event is scheduled for 10 a.m. at the Northeast Teller Fire Protection District. Cascade residents can head to Ute Pass Elementary starting at 8:30 a.m., and the Beulah community is invited to Pueblo Mountain Park at 10 a.m.
Southern Colorado has experienced its fair share of fire in over the last several years, from Waldo Canyon in 2012 to Black Forest in 2013. Those fires still bring memories of fear for residents like Bonnie Sumner.
"When the Waldo Canyon Fire broke out, we were pre-evacuated. We could see the flames. We could smell the smoke. It was very, very scary," Sumner said.
It was a nightmare way too close to home, and one that led Sumner to advocate for change.
"We've cut down a lot of trees, a lot of trees," Sumner said.
Shortly after the destruction of Waldo Canyon, the Majestic Park neighborhood in Woodland Park became a Firewise community, where all families took action to minimize their home's risk of falling victim to the next fire.
"When we built the house, we have no mulch. We only have stones," Sumner said, who now serves as a Firewise chair in Colorado. "We didn't plan anything that's flammable. We did a lot of work to make sure we're as fire safe as we can be."
It's a message Firewise, fire departments and other agencies are looking to spread this Saturday for Wildfire Preparedness Day.
"There's one day a year set aside for people to work together in their community and come together as groups to reduce the wildfire hazard," said Dave Root, forester with the Colorado State Forest Service.
They're aiming to inform homeowners about the impact mitigation can have on your home, like keeping large trees away from your home, using stone instead of mulch, and keeping your grass cut low.
Those groups will also provide tips, like what items to have on standby, and what resources are available to help reduce the risk at your home.
"I hope that the general person will get the idea that there's help out there, that they don't have to figure this out for themselves," Sumner said.
Perhaps the most important message though is being a good neighbor. Firefighters tell News 5 homes with mitigation already done before a fire have a greater chance of survival, but if your neighbor hasn't done any work to minimize that risk, it could still put your property in danger due to blowing embers.
"It's by matters of degree better if your whole community is working together to protect the community," Root said.