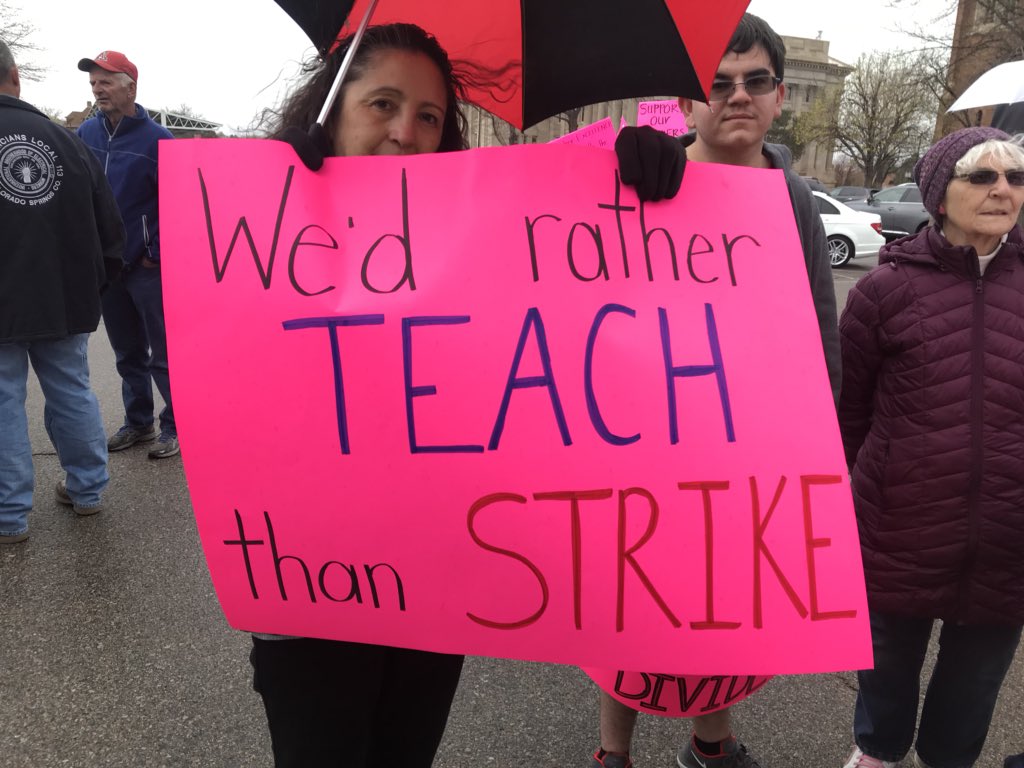 Pueblo City Schools spokesperson Dalton Sprouse said there are several schools in the district that could not meet the requirements for contact hours with students to complete the school year.
Sprouse told News 5 Tuesday night that the district does not think a teacher strike is in the best interest of the school district. D60 said one school that is close to running out of contact hours in Corwin International Magnet School, which has roughly half a school day left before it has to add time to meet the state's requirements.
The District 60 teachers and paraprofessionals are demanding raises and more insurance contributions after both were denied by the school board earlier this month. Teachers voted to strike earlier this vote in an overwhelming vote.
Unless the district and the Pueblo Education Association can settle on an agreement without intervention from the state, they still have every intention to strike next week, beginning on May 7th.
The Colorado Department of Labor and Employment has until the end of Wednesday to intervene.
If the Department of Labor allows the strike to continue, the district will begin to develop possible contingency plans about class and class cancellations.