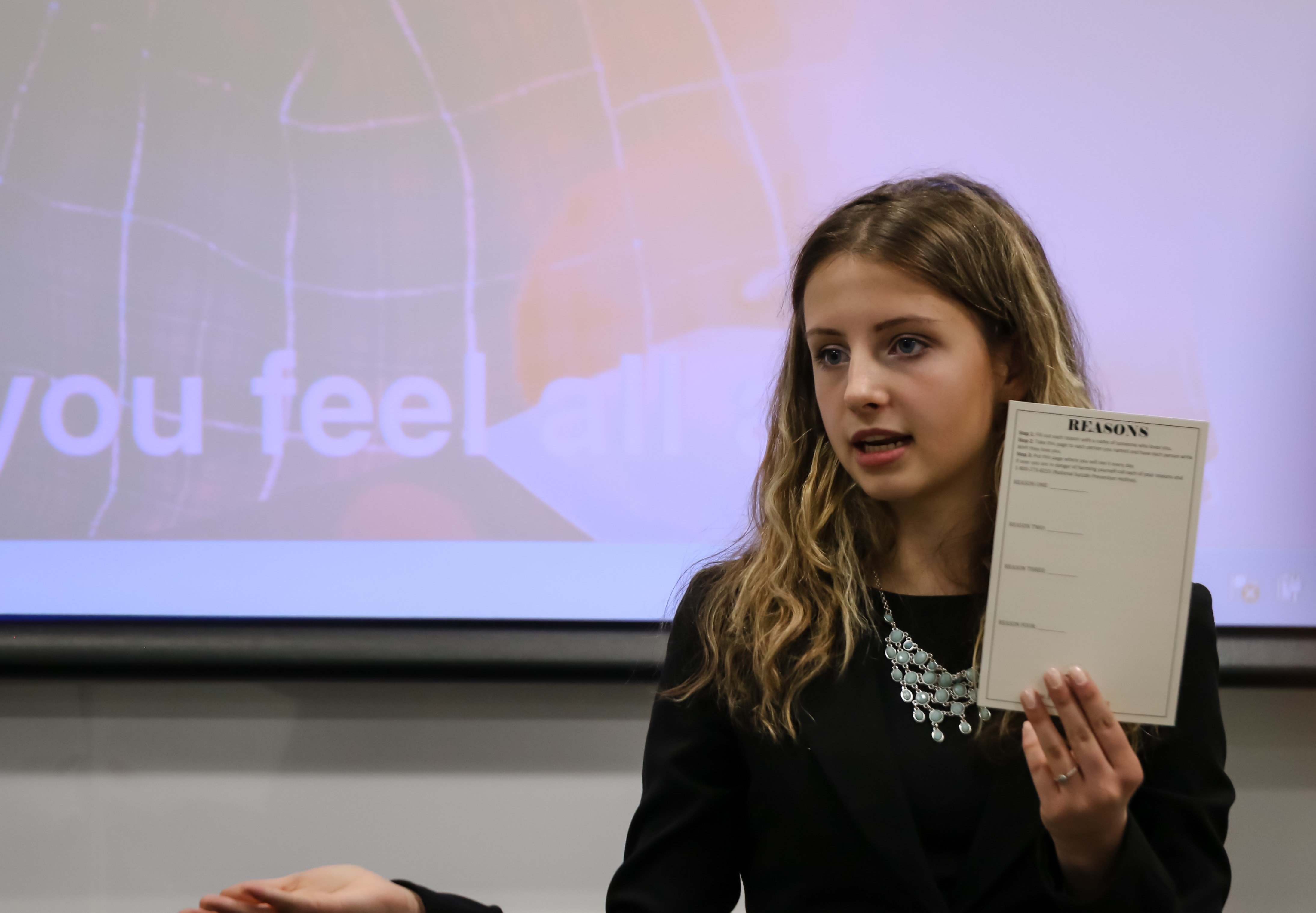 Macy Klein is a high school junior and wanted to start Project Reasons after a rash of suicides at her school last year and her own suicidal thoughts.
"Our whole mission statement revolves around this idea, teens communicating with teens to stop suicide," Macy Klein said.
The board is made up of students. They speak with teens on a peer to peer level and give adults better understanding as well. They've spoken at a variety of venues and even have a grant for a phone app.
There's also an adult board to help the students navigate the nonprofit world. Macy's mom, Ginger Klein, is on it. She was shocked to learn her daughter had suicidal thoughts.
"She was a happy kid as far as we knew, but we discovered through screening she had anxiety and depression. It came to us as a big surprise. It's great evidence to us, teens, even in supportive family environments, can keep things to themselves," Ginger Klein said.
Now they're working to get other adults and teens involved to raise awareness and prevent suicide.
They're holding their first big fundraiser, a mystery theater dinner, on Friday, Tickets sold out in two days.
"It's easy to overlook us. I feel like, it's really cool to see adults coming to this event led by teenagers to support us. And we can speak into their lives and hopefully give them an image of what the future could look like with more programs like Project Reasons," Macy Klein said.
The nonprofit, which has student representation at D20 and D38 schools hopes to touch every district in the future.
They hope to speak at more schools and get more students involved.
"She (Macy) started the website from scratch. She was really devastated over the most recent suicide at the time and she said what can be done about this issue.. what can adults do to fix it? And we said, what can teens do to fix it? And she took that and started a website," Ginger Klein said.
If you'd like to sign up to help or donate to the cause click here.