It's a plan southern Colorado drivers may have to consider the next severe weather comes to town.
With hail and rain beating down, some people opted not to drive their own cars out and about Friday. Instead, they chose to take a Lyft or Uber ride with drivers like Andrew Brinkman.
"It's starting to be a normal thing here in Colorado," Brinkman, who drives for Lyft, told News 5.
Brinkman said he's just trying to make a little extra money for hiking gear.
As it turned out, Friday was a great day to be a Lyft driver for people trying to protect their cars from hail.
"They're smart," Brinkman said. "It's nice that there's options for them to be able to take, so they don't have to worry about leaving their cars outside."
The threat of severe weather also had drivers searching the area for any cover to protect their cars on the road.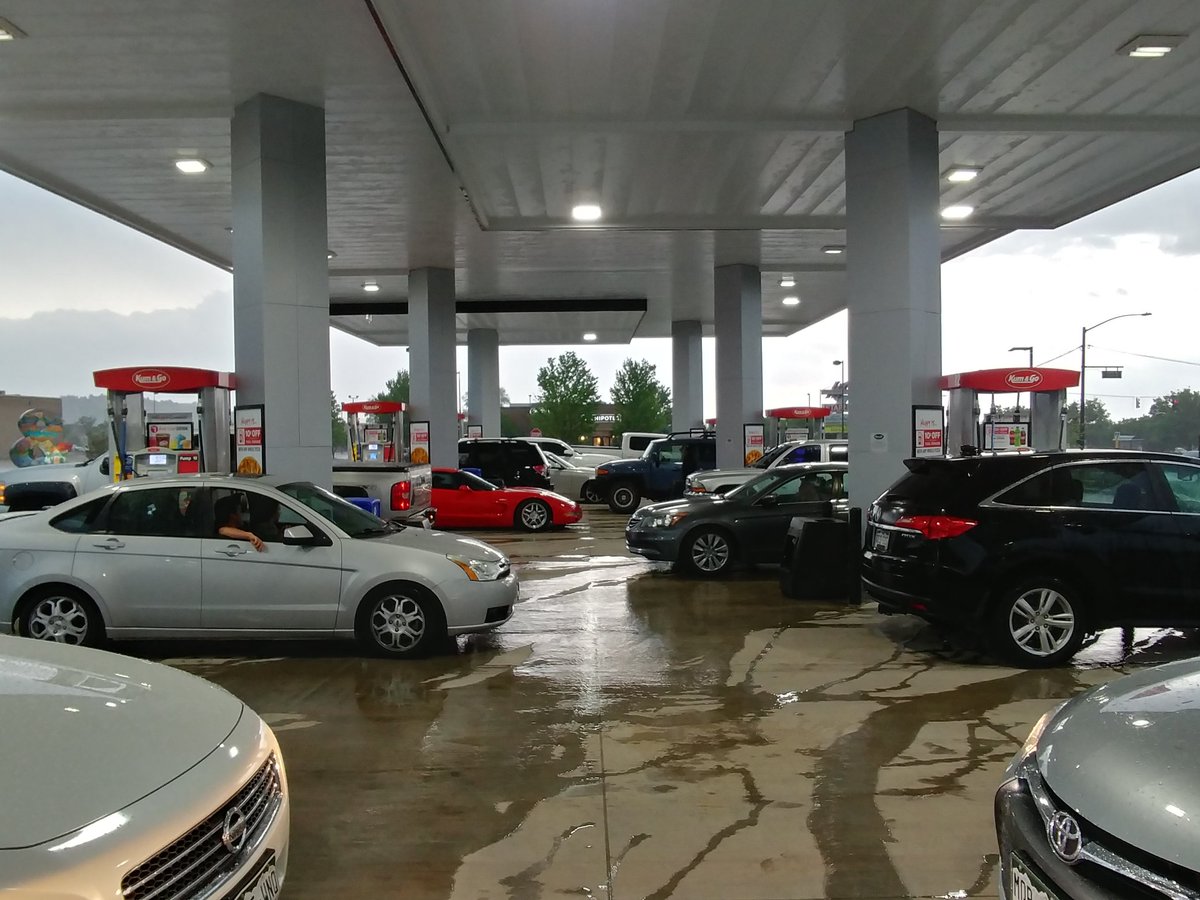 News 5 found around a dozen cars waiting beneath the canopy at the Kum & Go gas station on Garden of the Gods Road as pea-sized hail pelted Colorado Springs.
Heath Sinclair told News 5 he wasn't going to take any chance in damaging his car.
"I just got [my car] like three weeks ago, so that's why I'm trying to protect it," Sinclair said. "I wouldn't be driving home if I was them. If I lived around here, I'd be trying to find some place to hide my car."
Sinclair said he knows enduring severe weather is really just a part of living in Colorado, but as Christopher Britton told News 5, it's something he only needs to experience once.
"This is insane. I was just in the brewery next door and started to see some hail," Britton said. "Had a vehicle lost last year in the Colorado Mills hail accident and didn't want a second one, so here I am."