As dry conditions grip southern Colorado, the U.S. Forest Service has sent dozens of employees from out of state in preparation of a busy fire season.
Jose Rosales is normally based in Oregon.
"Right now, it's pretty cold. It's a lot of snow," Rosales said.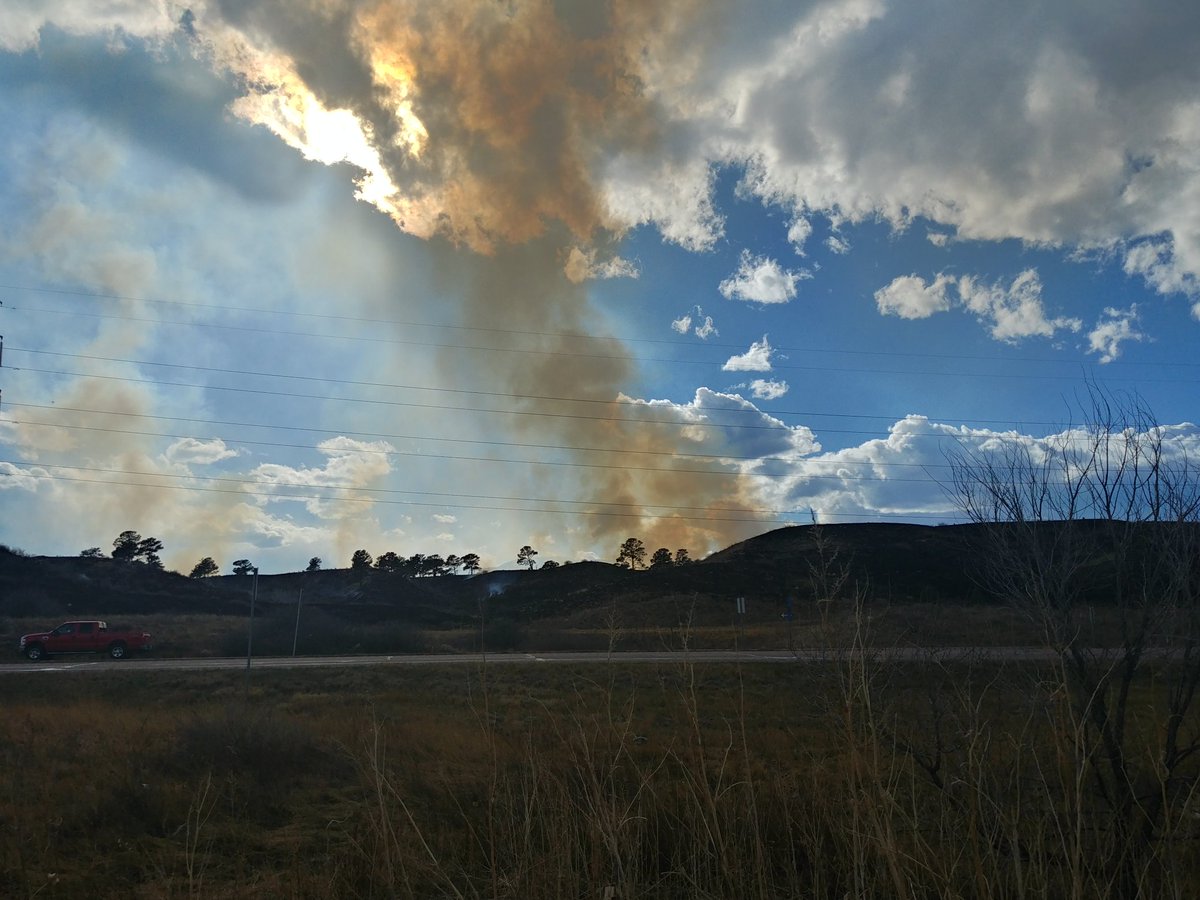 But a number of large fires in Colorado have prompted staffing adjustments from the Forest Service.
"It's terrible. I've been looking into the computer about the red flag days, and it looks awful," he said.
Rosales is one of dozens of out-of-state employees who have come to work amid extreme fire danger in Colorado. The Forest Service is acting early, just in case.
"To strengthen the initial attack capabilities, we've also opened up the tanker base and made it operational somewhat like two weeks earlier than usual," said Ralph Bellah, manager of the Pueblo Air Tanker Base.
The base at Pueblo Regional Airport is now fully staffed to give air resources a one-stop shop for reloading fuel and or retardant.
It's accessible to crews fighting a fire within a 300-mile radius of Pueblo.
"But if an opportunity arises, we are able to give them the retardant to slow the fire down, so resources on the ground could catch the fire," Bellah said.
It's quiet now, but should a major fire happen, timing is everything. And it could be the difference in suppressing those flames before they burn out of control.
"If this base was not staffed, I would have to order," Bellah said. "They come from out of state, so it would be like 24 to 48 hours to get here."
And with no significant fix to our moisture deficit in sight, it has fire crews, including Rosales, on their toes.
"We don't know what time, when, or where it's going to be, the first fire or second fire or whatever," Rosales said. "And we always have to be ready.. prepared and ready for any kind of situation."
There is no timetable for how long the employees will be in Colorado. Currently, the Forest Service is training a big portion of its seasonal hires.