DENVER — As migrant arrivals increase in Denver, nonprofit organizations are working hard to provide them with necessary services and support them during this time.
One of those organizations is Food Bank of the Rockies, which worked to pack 2,000 emergency bags for migrants on Thursday.
"These people are coming with absolutely nothing, and the more that we can provide for them, the better it's going to be," said Kim Willett, a volunteer with the food bank. "They're human beings. They deserve to be treated with respect and kindness."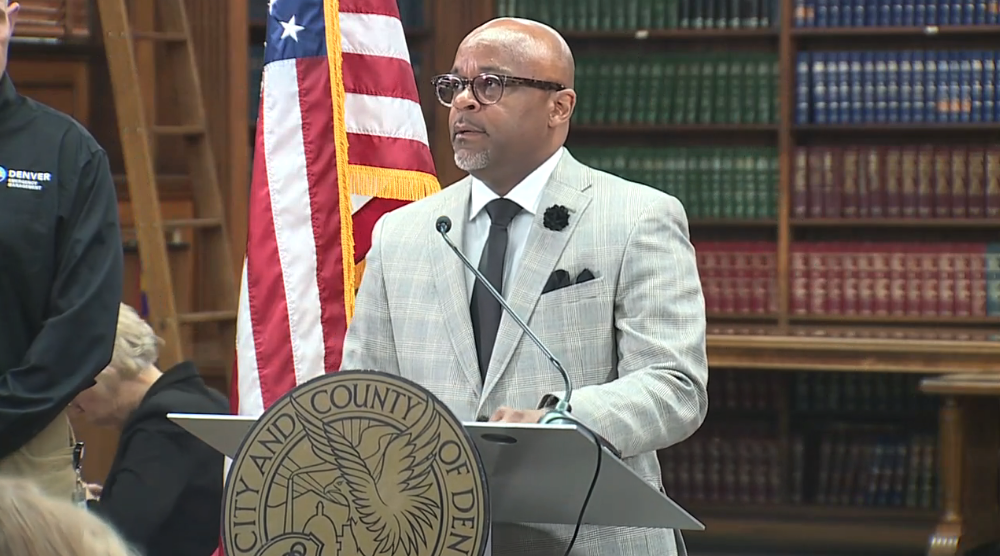 Local News
Hancock warns of service cuts if feds don't step up response to migrant crisis
6:00 PM, May 11, 2023
Another nonprofit that works to provide long-term support for migrants is Servicios de la Raza, which has been around for 51 years.
"We have a team that has been visiting our shelters since December. So we've been doing behavioral health work. We have been providing essential services, toiletries, food security, clothing, coats. We have been providing our workforce development services. Even under OmniSalud, we're doing health insurance access and health access," said Rudy Gonzales, president and CEO of the organization.
Gonzales said the number of migrants served at Servicios de la Raza has increased pretty dramatically over the law few months.
"As a nonprofit, we can only go as far as our resources will take us," Gonzales said. "We have spent a lot of dollars on the recent influx of migrants. That's what that breaking point means. We need our federal government to step up... We need donors to step up, we need our billionaire and millionaire classes to step up and write some checks and donate and help bring funding so we can add resources, so we can get these people shelter, and work, and food and clothing, and the basic necessities at least to give them a start."
Both nonprofits accept donations. Individuals interested in helping migrants can also donate to the City of Denver's Newcomers Fund.