DENVER – The U.S. Attorney for the District of Colorado has received a petition seeking more charges related to the murder of Kelsey Berreth.
The petition, which was formed by a group of concerned citizens, was submitted to the federal attorney's office in Denver on Wednesday. It asks the justice department, as well as the Office on Violence Against Women, to bring conspiracy to commit murder charges against Krystal Kenney and all of the other people she referenced in her interrogation with law enforcement.
A justice department spokesman told News 5 the petition was received, but he didn't see a plan for federal intervention at this time.
As of 7:30 p.m. Thursday, the petition has gained nearly 2,500 signatures.
Patrick Frazee, Berreth's fiancé, faces eight total counts in the murder of Berreth. He has yet to enter a plea, though he's expected to do so at a May 24 hearing.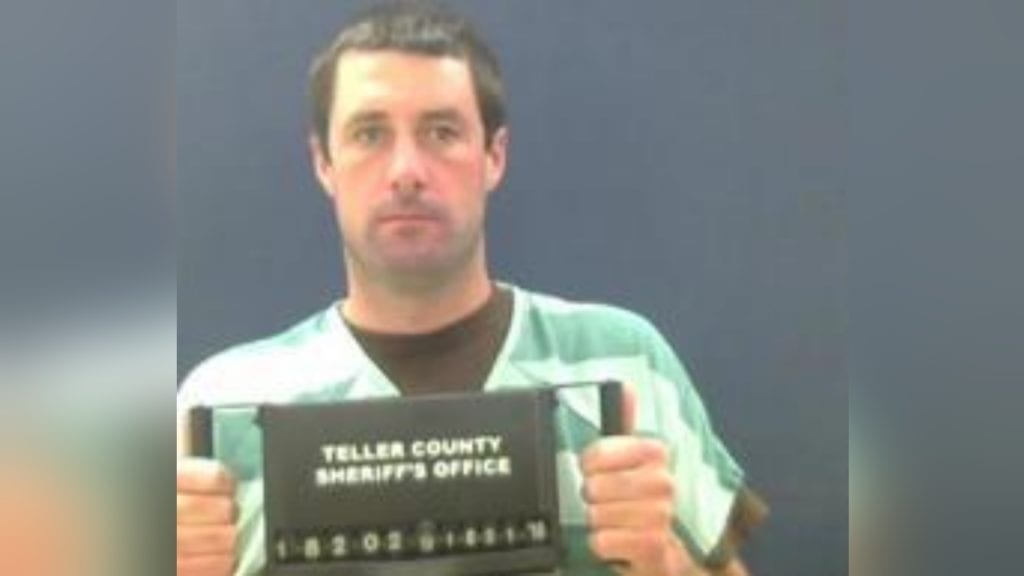 Kenney, who accepted a plea deal on Feb. 8 in exchange for her testimony against Patrick Frazee, faced one count of tampering with physical evidence. She admitted to moving and destroying Berreth's cell phone, saying Frazee directed her to do so. She could receive up to three years in prison if the crime is found to be aggravated. Otherwise, Kenney could face up to 18 months in prison, though the crime doesn't carry a mandatory sentence.
Her involvement in the case is much larger than destroying the phone. In evidence released in the Feb. 19 preliminary hearing against Frazee, Kenney told investigators Frazee sought her to actually commit the murder four separate times between September 2018 and November 2018.
She traveled from her Idaho home to Colorado on three separate occasions, going as far as parking outside Berreth's Woodland Park townhome and delivering her a coffee. Frazee suggested Kenney taint the coffee, but she told investigators she couldn't do it. Ultimately, prosecutors believe Frazee committed the murder himself before demanding Kenney return to Colorado, clean up the crime at Berreth's home and help destroy evidence.
News 5's Sam Kraemer sat down with some of the people behind the petition, including Christy Collins, Deborah Davis and Sally Hircock-Schuett.
Collins, who was instrumental in developing the petition, said it's the least they can do to honor Berreth's life.
"We can't bring Kelsey back. We can't undo the damage that Krystal and the people that she named in her case… We can't undo what they did," Collins said.
Evidence released in the preliminary hearing also suggested some people close to Kenney had an understanding of the murder Frazee was trying to get her help with. For example, just before she drove down to clean up the scene, Kenney switched cars with a close friend before making the drive to Colorado. Court testimony revealed the car had a handgun in the glovebox, which was reported to be missing a bullet when Kenney gave the car back to its owner.
On one of the solicitation attempts, Kenney said her aunt Kristi was with her when she drove to Berreth's townhome to deliver a Starbucks coffee drink.
No one, including Kenney, alerted police to the crime, even in the months before as it was planned.
"We're concerned about the precedent we might be setting in the future if some people are going to be able to help with a murder and get away with it," Hircock-Schuett said.
The petition also claims Kenney's conspirators provided her counsel as a way of hiding the murder, helped stalk Berreth on social media and communicated together regarding the crime.
In sum, they seek accountability for anyone that could have helped prevent Berreth's death.
"Somewhere out there is Kelsey Berreth in the beautiful landscape. But at the same time, horrible individuals that helped make this case happen are also out there walking free. It's terrifying," Davis said.