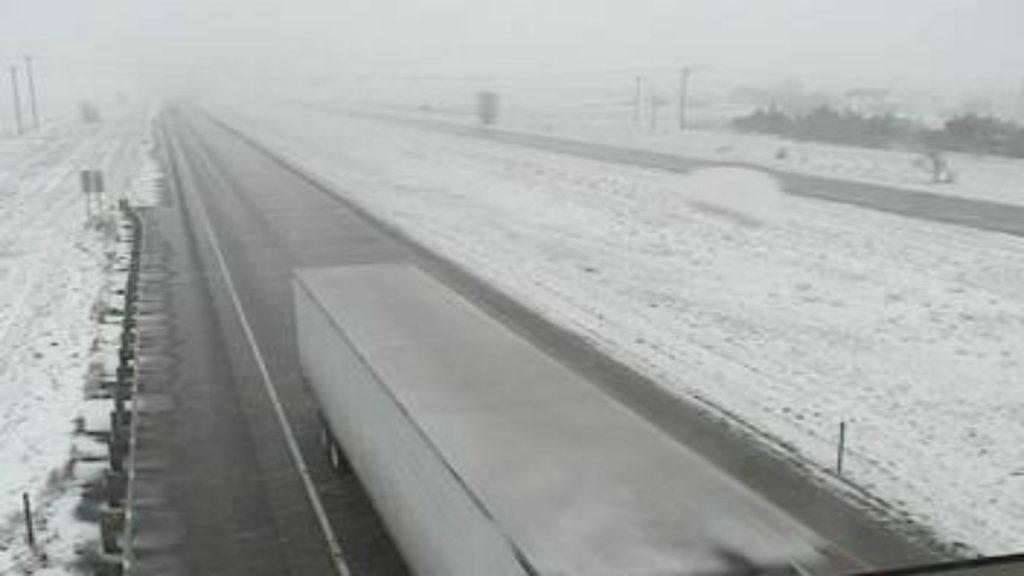 Conditions are rapidly improving following Wednesday's winter storm that impacted areas in northern Colorado and eastern parts of the state.
I-76 remains closed from Adams County to the Nebraska border, but that is the last major closure in the state of Colorado Wednesday'sedensday's storm.
(Last update at 8:40 a.m. on Thursday)
---
I-25: Conditions have improved throughout the morning on I-25 from Colorado Springs to Denver. The roadway is mostly wet with some slushy spots between Colorado's two largest cities. Conditions have also improved south of Pueblo to the New Mexico border.
Highway 24: Highway 24 is mostly dry between Colorado Springs and Limon
Highway 50: Highway 50 is clear from Cañon City to the Kansas border.
Highway 287: Northbound lanes are back open between Lamar and Lincoln
I-70: I-70 is back open between Aurora and the Kansas border.
I-76: I-76 remains closed between Lochbuie and the Nebraska border due to adverse conditions.