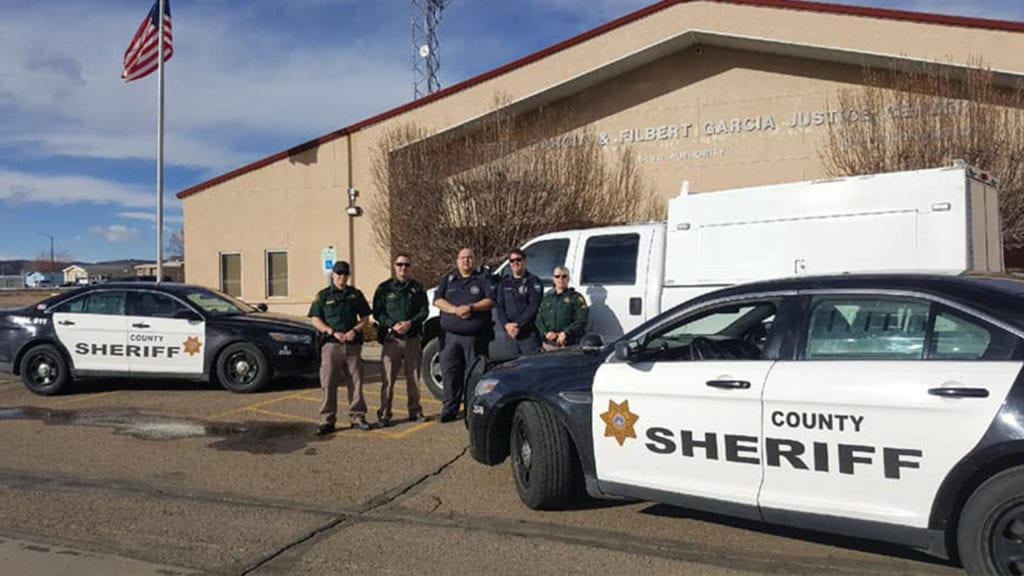 TRINIDAD – The Jefferson County Sheriff's Office donated three vehicles to the Las Animas County Sheriff's Office several weeks after a crash that left a deputy dead.
The Las Animas County Sheriff's Office posted a photo of the cars on Facebook as a thank you to Jefferson County Sheriff Jeff Schrader.
As we've reported, Sergeant Matt Moreno died in a crash west of Trinidad on Dec. 12, 2018. Two other deputies were also injured in the crash.
Taelor Valdez, 23, and her 1-year-old son Ezekiel Valdez were killed in the crash.
News 5 has still not learned who was at fault in the crash. We have submitted a request for more information about the crash, and the state requested a 10-day delay before releasing the report. We will continue to follow this story.