COLORADO SPRINGS – Several schools in northern Colorado Springs received email threats Thursday, the same day Jefferson County schools including Columbine High School were placed on lockout due to a threat.
Those threats appear to be part of a nationwide string of hoax threats under investigation by the FBI.
A spokesperson for the Colorado Springs Police Department confirms reports of 19 threats to local organizations started coming in before noon.
A spokesperson for District 20 says schools received an email saying they would be bombed unless they transferred bitcoin within a specific time period. Allison Cortez says although the emails seemed suspicious, the schools followed protocol and called 911, placed the schools on safe-perimeter status, had the campuses searched, and contacted parents.
The district, which includes Pine Creek, Mountain Ridge, and Frontier schools, believes the incidents might be related to the Jefferson County threats and others across the country.
Earlier Thursday, Jefferson County Public Schools increased security at 24 campuses, and placed Columbine on a lockout, after a caller with a male voice phoned in a threat about multiple explosives inside the campus and a man outside with a gun.
A search of the high school found no evidence of a credible threat to the campus, and students will be released at 2:45 p.m., the normal end of the school day.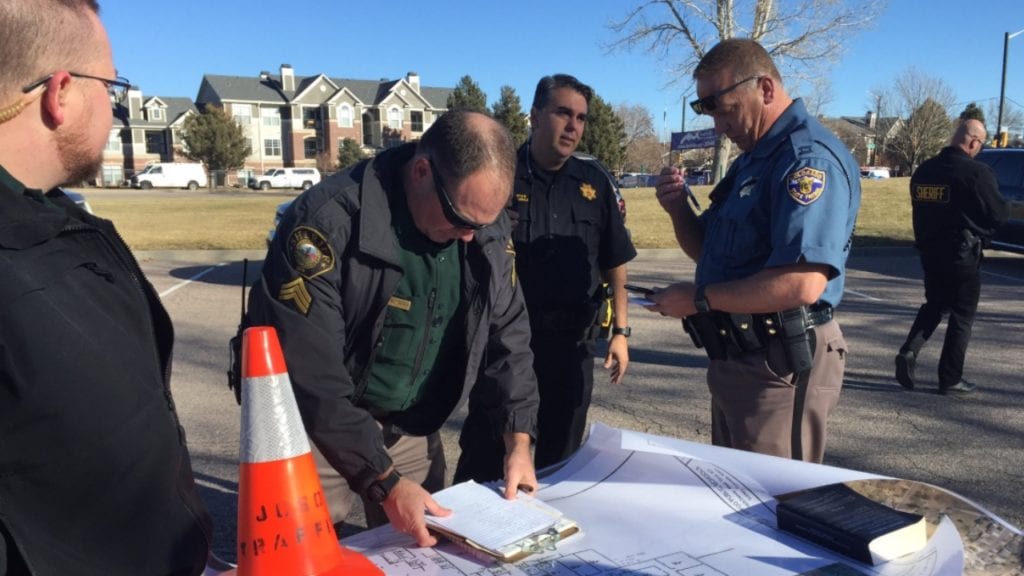 According to NBC News, threats were reported at businesses, schools, hospitals, and other places in cities including New York, Boston, Oklahoma City, Orlando, Los Angeles and San Francisco. Some of those threats were emailed, and some were phoned in. Police in those cities say the threats caused panic and evacuations, but all of them appear to be hoaxes.
The FBI said in a statement it was aware of the threats, and "we remain in touch with our law enforcement partners to provide assistance. As always, we encourage the public to remain vigilant and to promptly report suspicious activities which could represent a threat to public safety."